Red WARRIOR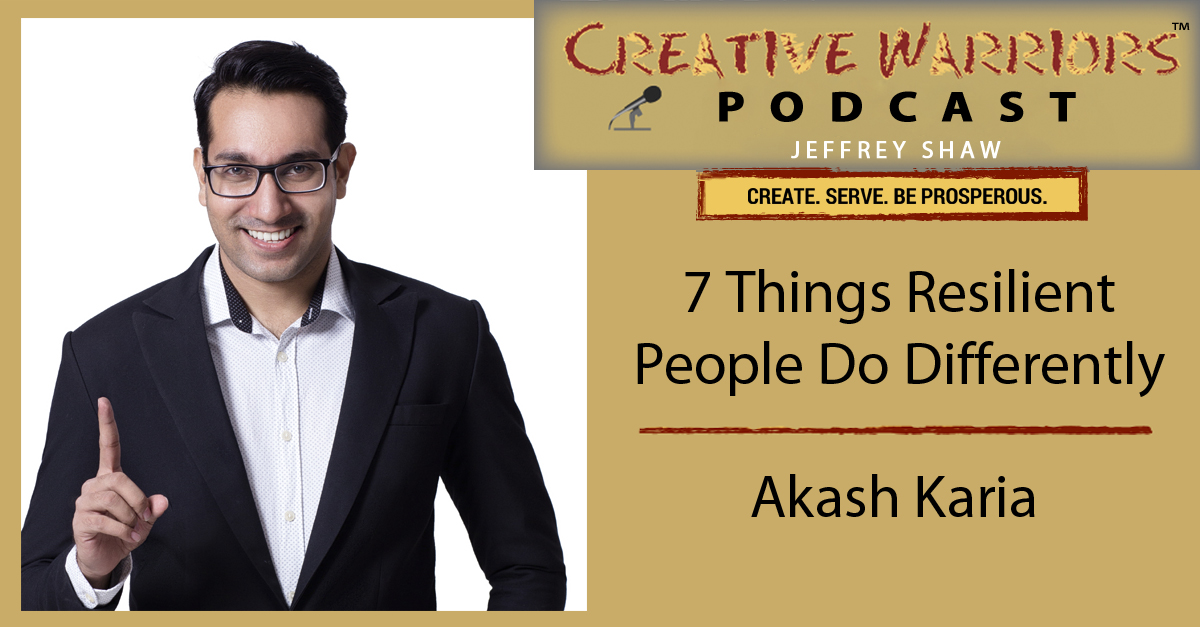 Life is full of ups and downs. Being an entrepreneur, a small business owner, and putting yourself out in the world in whatever way you do is challenging. It can feel like a roller coaster at times. Getting through it all is what makes you a warrior. Today we're discussing resilience and the 7-emotional habits that help to get you through the peaks and valleys that we all experience.
Akash Karia is a peak-performance coach, master storyteller, an international best-selling author, speaker, and consultant who has trained over 120,000 people worldwide. His latest book, The 7 Things Resilient People Do Differently, teaches people how to develop resilience, persevere through adversity and quickly bounce back from disappointment.
When he is not busy writing about himself in the third person, Akash can be found lifting heavy weights at the gym while listening to Taylor Swift while contemplating why we do what we do and the best ways to better align ourselves.
Red WARRIOR
"Emotions are created by us, not by others."
-Akash Karia
Highlights –
Resources –
Guest Contact –
Mentions –
Gifts –
Akash has been so generous to offer us his bestselling 1-hour online course "How Successful People Think Differently." Check out Creative Warriors Gifts Page where you can grab Akash's offer as well as check out the free gifts from previous guests.
Propel your business forward and register for Week of The Warrior for free. A 7-day mini-course to learn how to leverage your creative powers.
Affiliate Links: Disclosure of Material Connection: Some of the links in the post above are "affiliate links". This means that if you click on the link and purchase the item, I will receive an affiliate commission. Regardless, I only recommend products and services I use personally and believe will add value to my readers. I am disclosing this in accordance with the Federal Trade Commission's 16 CFR, Part 255: "Guides Concerning the Use of Endorsements and Testimonials in Advertising."