WARRIOR of Strength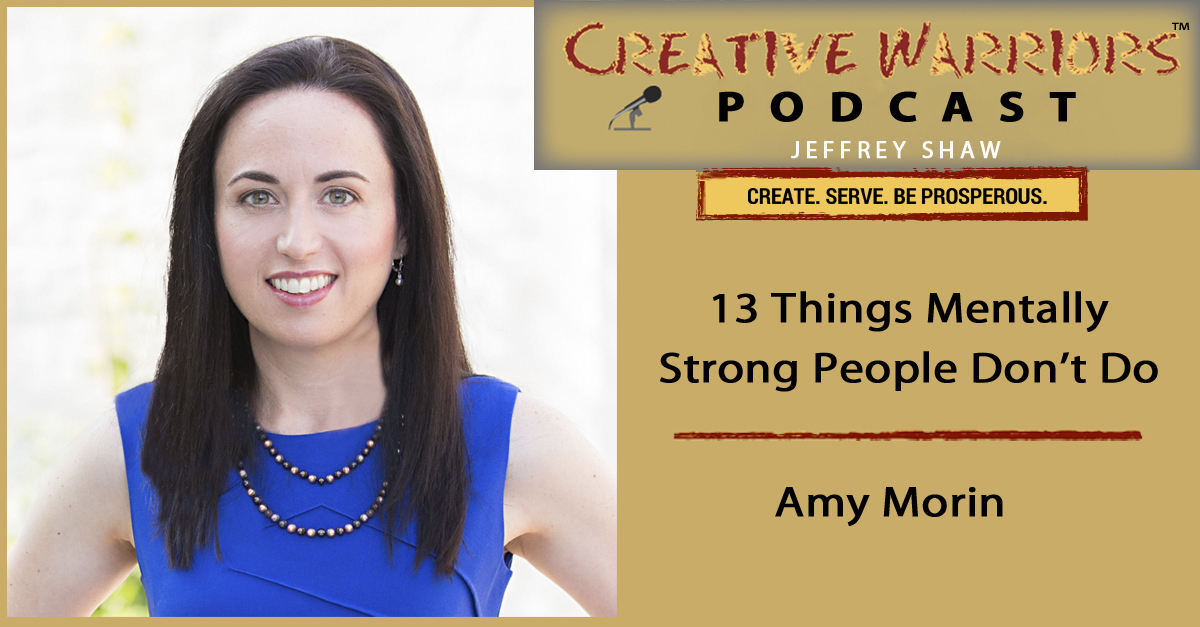 Take back your power, embrace change, face your fears, and train your brain for happiness and success are some of the big ideas we cover in today's chat, the 13 things mentally strong people DON'T do. We are unwrapping how to develop your mental strength.
Amy Morin is an LCSW and psychotherapist who serves as About.com's Parenting Teens Expert and Child Discipline Expert. Her bestselling book, 13 Things Mentally Strong People Don't Do; began as a personal letter to herself during a time when she truly needed to stay strong.
Her expertise in mental strength has attracted international attention and Amy has been featured in numerous magazines, television appearances and a variety of radio shows. Amy is a sought after speaker who shares the latest research on resilience and the best strategies for overcoming adversity to building mental muscle.
WARRIOR of Strength
"No matter what hand you were dealt, the choices are yours, and you decide what it's going to look like."
-Amy Morin
Highlights –
In-depth review of the 13 Things Mentally Strong People Don't Do

How writing a letter to herself changed everything

The difference between being mentally strong and being tough

Gaining strength from failure

Maintaining and keeping your personal power
Resources –
Free Webinar: I'll be sharing how to leverage your creative side and use it as an advantage in business. Join me for my free webinar, How To Succeed In Business When You're Marketing Yourself and Your Talent. Register here or text warrior to number 33444 to register and unleash your creative-thinking to propel your business forward.
Getting your point across in business can be tricky. Grammarly uses a browser extension to check your text for spelling and grammatical errors anytime you write something online to help you avoid mistakes in comments, tweets, and status updates. Get access to your own private editor 24/7!
Regain time and transform your commute, workout or chores into fun, productive ME TIME! Audible books are offering a free audio book, try it, like it and stay or cancel and keep your free Audible book. Go to Audible Trial.
Guest Contact –
Gifts –
Are YOU a Creative Warrior? Find out and take the Creative Warrior Assessment for FREE (normally $10).
Amy has generously offered us an awesome poster of the 13 things that you can download as well as a quiz to test your mental strength. Check out Creative Warriors Gifts Page where you can grab Amy's offer as well as check out the free gifts from previous guests.
Affiliate Links: Disclosure of Material Connection: Some of the links in the post above are "affiliate links". This means that if you click on the link and purchase the item, I will receive an affiliate commission. Regardless, I only recommend products and services I use personally and believe will add value to my readers. I am disclosing this in accordance with the Federal Trade Commission's 16 CFR, Part 255: "Guides Concerning the Use of Endorsements and Testimonials in Advertising."