Listening WARRIOR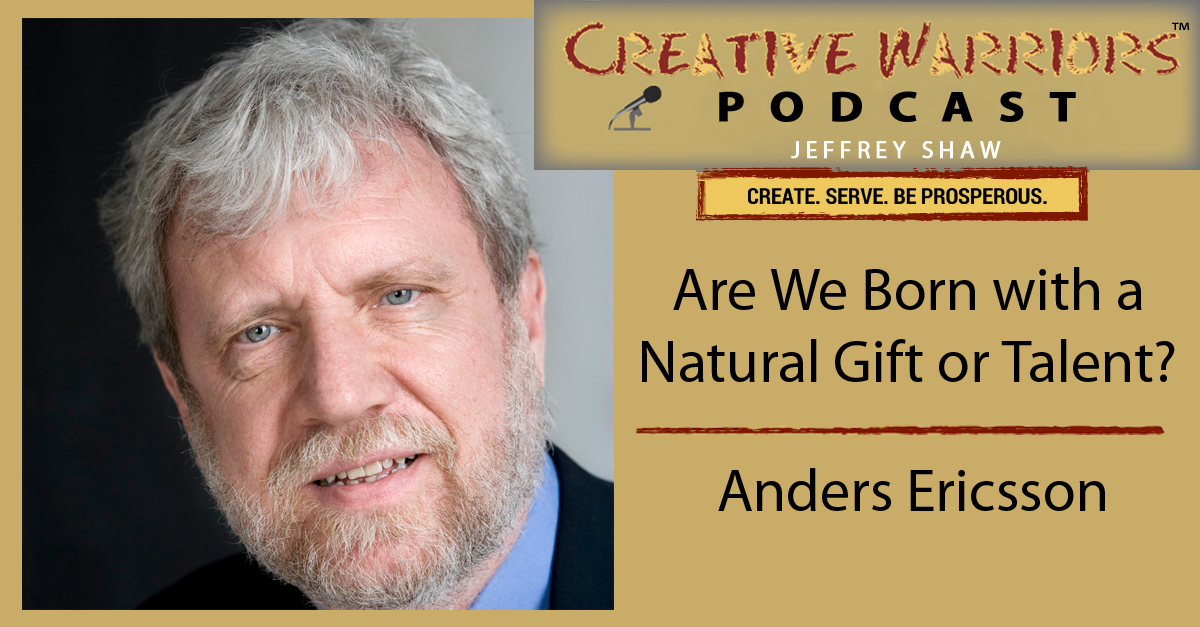 As Creative Warriors, we all strive to be experts in our fields and masters at what we do. Today, we're talking about the new science and research behind expertise with one of the world's leading authorities on performance so that you can deliver at your absolute Peak.
Anders Ericsson, Ph.D., is presently Conradi Eminent Scholar and Professor of Psychology at Florida State University.  After his Ph. D. in Sweden, he collaborated with the Nobel Prize winner in Economics, Herbert A. Simon on verbal reports of thinking leading to their classic book "Protocol Analysis: Verbal Reports as Data."
Currently, Anders studies the measurement of expert performance in domains, such as music, chess, nursing, law enforcement, and sports, and how expert performers attain their superior performance by acquiring sophisticated cognitive mechanisms and physiological adaptations through extended deliberate practice. 
His latest book with Robert Pool is "Peak: Secrets from the new science of expertise." He is a Fellow of the Center for Advanced Study in the Behavioral Sciences, of the American Psychological Association and the Association for Psychological Science and a member of Royal Swedish Academy of Engineering Sciences. His research has been featured in cover stories in Scientific American, Time, Fortune, Wall Street Journal and New York Times.
Listening WARRIOR
"Peak abilities are developed and earned over time."
-Anders Ericsson
Highlights –
Resources –
Guest Contact –
Mentions –
Gifts –
Are YOU a Creative Warrior? Find out and take the Creative Warrior Assessment for FREE (normally $10).
Check out Creative Warriors Gifts Page where you can grab free gifts from previous guests.
Affiliate Links: Disclosure of Material Connection: Some of the links in the post above are "affiliate links". This means that if you click on the link and purchase the item, I will receive an affiliate commission. Regardless, I only recommend products and services I use personally and believe will add value to my readers. I am disclosing this in accordance with the Federal Trade Commission's 16 CFR, Part 255: "Guides Concerning the Use of Endorsements and Testimonials in Advertising."