WARRIOR of Well-Being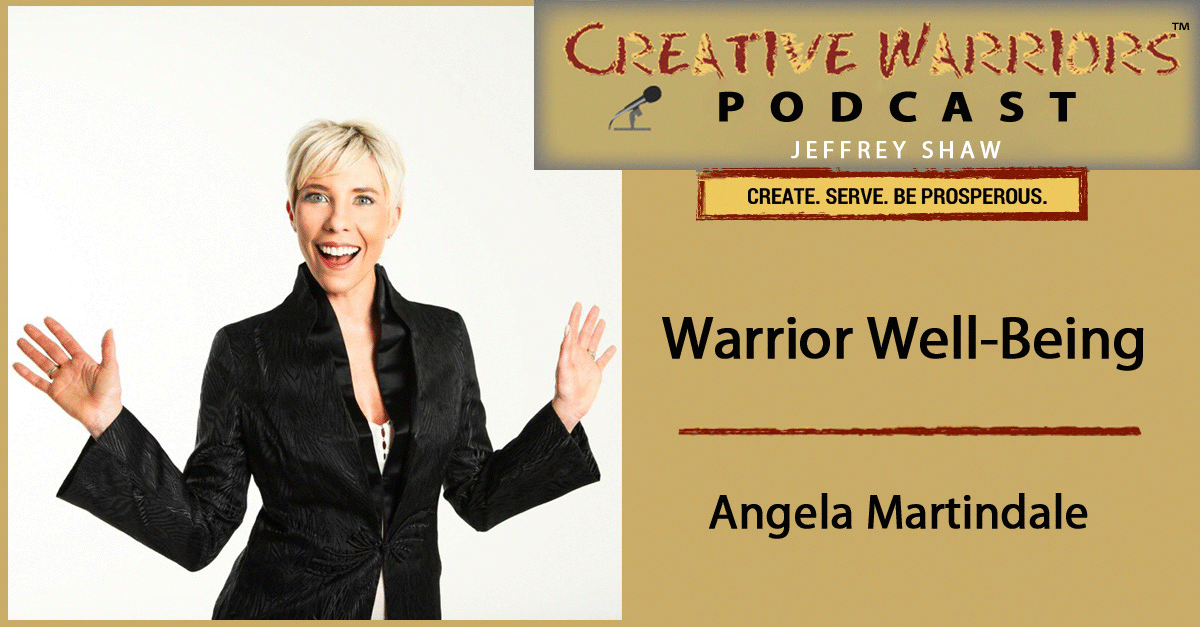 When you're doing amazing things in the world as a Creative Warrior, it's imperative you take care of yourself. There's a good chance that without you, you wouldn't have a business. So today we're changing it up a bit and talking about your health and well-being.
Angela Martindale is the creator of the Ultimate Transformation Lifestyle Series, Founder and creator of Meals That Transform, creator of Chi Yoga Flow and a nutrition and fitness expert for celebrities including Tom Cruise, Katie Couric, Jimmy Buffet, Tom Hanks and Annette Benning to name a few.
Angela is a contributor to various fitness, nutrition and lifestyle publications as well as an inspirational speaker and mentor in lifestyle management and wellness, turning her personal trauma into strong messages of hope and empowerment.
Did we mention the food? We speak from personal experience here at Creative Warriors when we say Angela's OM Vanilla Cranberry Power Butter and OM Power Bars are the best we've had!
WARRIOR of Well-Being
"How you deal with your challenges dictates how others will deal with it."
-Angela Martindale

Highlights –
Resources –
Guest Contact –
Mentions –
Gifts –
Are YOU a Creative Warrior? Find out and take the Creative Warrior Assessment for FREE (normally $10).
Angela is generously offering an incredible 16-week video series called "The Ultimate Transformation Program." Check out Creative Warriors Gifts Page where you can grab Angela's offer as well as check out the free gifts from previous guests.
Affiliate Links: Disclosure of Material Connection: Some of the links in the post above are "affiliate links". This means that if you click on the link and purchase the item, I will receive an affiliate commission. Regardless, I only recommend products and services I use personally and believe will add value to my readers. I am disclosing this in accordance with the Federal Trade Commission's 16 CFR, Part 255: "Guides Concerning the Use of Endorsements and Testimonials in Advertising."