WARRIOR of Perseverance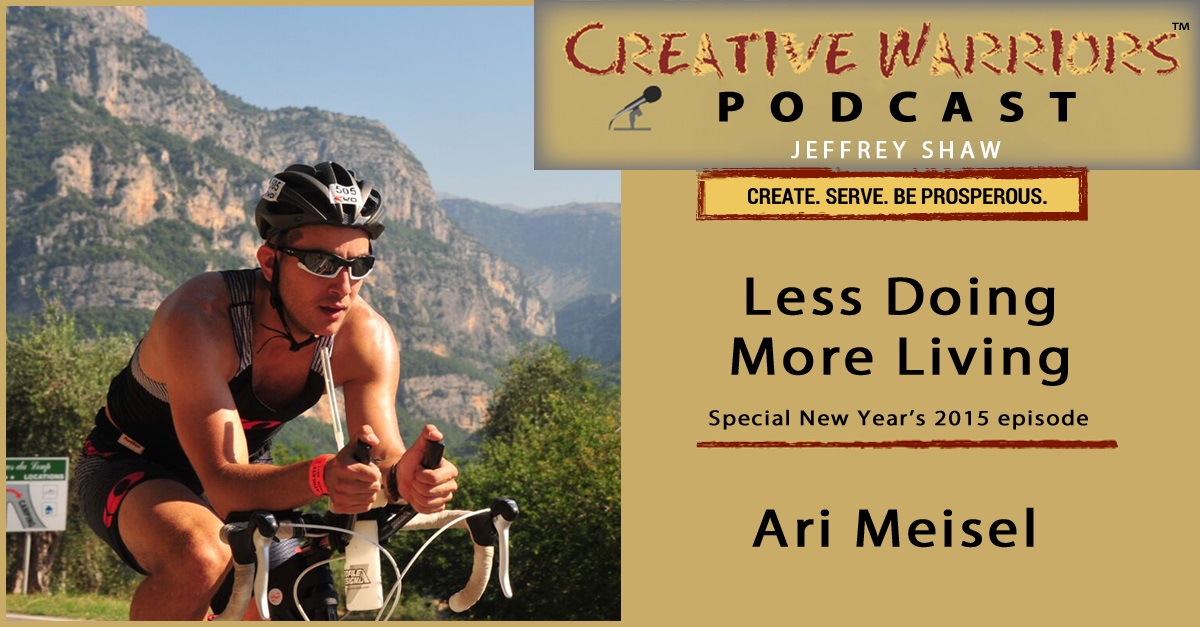 As Warriors often do, we're going to take an opposite approach to the New Year. While everyone is is talking about more goal setting and freshening up their to-do lists for the new year, we are talking about doing less. We have some great advice, practical tips and technology suggestions that will help you do less and live more in 2016. Isn't that what it's all about!
Ari Meisel is an author, speaker, coach, TEDx presenter and the creator of Less Doing, More Living—a set of practices and principles designed to help the overwhelmed become less stressed and more efficient. Ari's ideas help people surmount the insurmountable and create flow.
A New York native, Ari spent his formative years in the Empire State before leaving to attend the University of Pennsylvania, where he obtained his degree in economics from Wharton School. Following his studies, Ari began a successful career in real estate development until the unexpected took him off-course in 2006. Ever since, his journey has been in service to Less Doing, More Living.
WARRIOR of Perseverance
"When you get out of your own way, good ideas will come."
-Ari Meisel
Highlights –
Resources –
Guest Contact –
Mentions –
Gifts –
Are YOU a Creative Warrior? Find out and take the Creative Warrior Assessment for FREE (normally $10).
Ari is generously offering a 30 min coaching call with a less doing certified coach. Check out Creative Warriors Gifts Page where you can grab Ari's offer as well as check out the free gifts from previous guests.
Affiliate Links: Disclosure of Material Connection: Some of the links in the post above are "affiliate links". This means that if you click on the link and purchase the item, I will receive an affiliate commission. Regardless, I only recommend products and services I use personally and believe will add value to my readers. I am disclosing this in accordance with the Federal Trade Commission's 16 CFR, Part 255: "Guides Concerning the Use of Endorsements and Testimonials in Advertising."