UNIVERSAL WARRIOR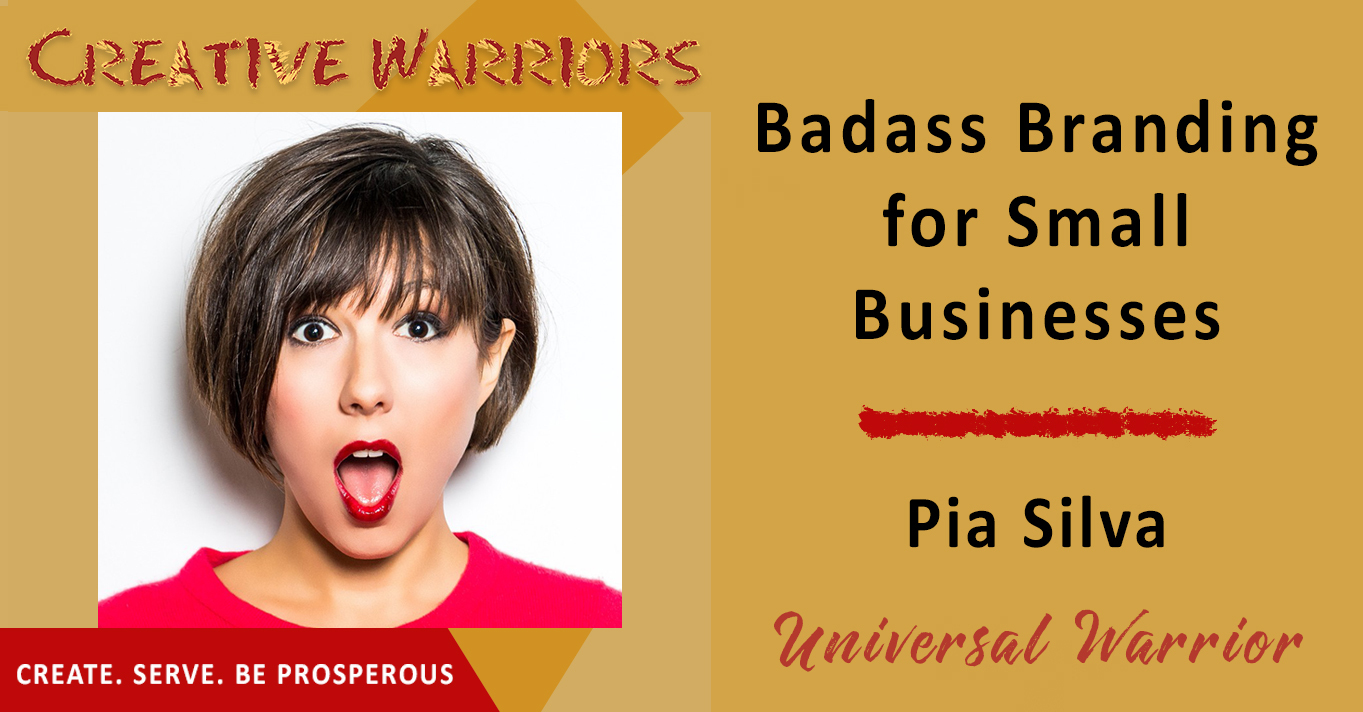 Often when people think of branding they think pretty colors and pictures, catchy slogans and jingles, or large marketing departments and resources a solopreneur couldn't afford. When it comes down to it, branding really is one of the most important things you can do for your business – and you don't need a big budget for it.
The branding of yesteryear, with catchy slogans that sound like something from a nursery rhyme, repel customers more than it attracts them. Today, branding is about starting with YOU. Starting with what YOU provide for the customer. Once you have a grasp on that, you want to use lingo that your ideal customer would understand and be attracted to. Your branding will repel some people, and that's great. You want to push away people who aren't your ideal customer and magnetize those that are a perfect fit for your business. Branding in business, especially small business, is no longer about having a one size fits all, catch as many fish as you can brand. You want to find the clients that are willing to spend more for your expertise, harness in that small group, and not waste your time with people that aren't the right fit.
On this episode of Creative Warriors I bring you a very special guest that is a bad-ass branding guru, Pia Silva. Pia Silva is a partner and brand strategist at Worstofall Design where they build "Badass Brands without the BS" for 1-3 person service businesses in 1-3 day intensives. On top of all of that, she's a Forbes contributor and author of Badass Your Brand: The Impatient Entrepreneur's Guide to Turning Expertise into Profit.
Download this episode today to learn how you can develop bad ass branding for your business.
UNIVERSAL WARRIOR   
"Own it in a deep and all-encompassing way." – Pia Silva 
My book, LINGO: Discover Your Ideal Customer's Secret Language and Make Your Business Irresistible is now available!
Highlights –
Guest Contact –
Mentions-
Resources –
Affiliate Links: Disclosure of Material Connection: Some of the links in the post above are "affiliate links". This means that if you click on the link and purchase the item, I will receive an affiliate commission. Regardless, I only recommend products and services I use personally and believe will add value to my readers. I am disclosing this in accordance with the Federal Trade Commission's 16 CFR, Part 255: "Guides Concerning the Use of Endorsements and Testimonials in Advertising."