WARRIOR OF COURAGE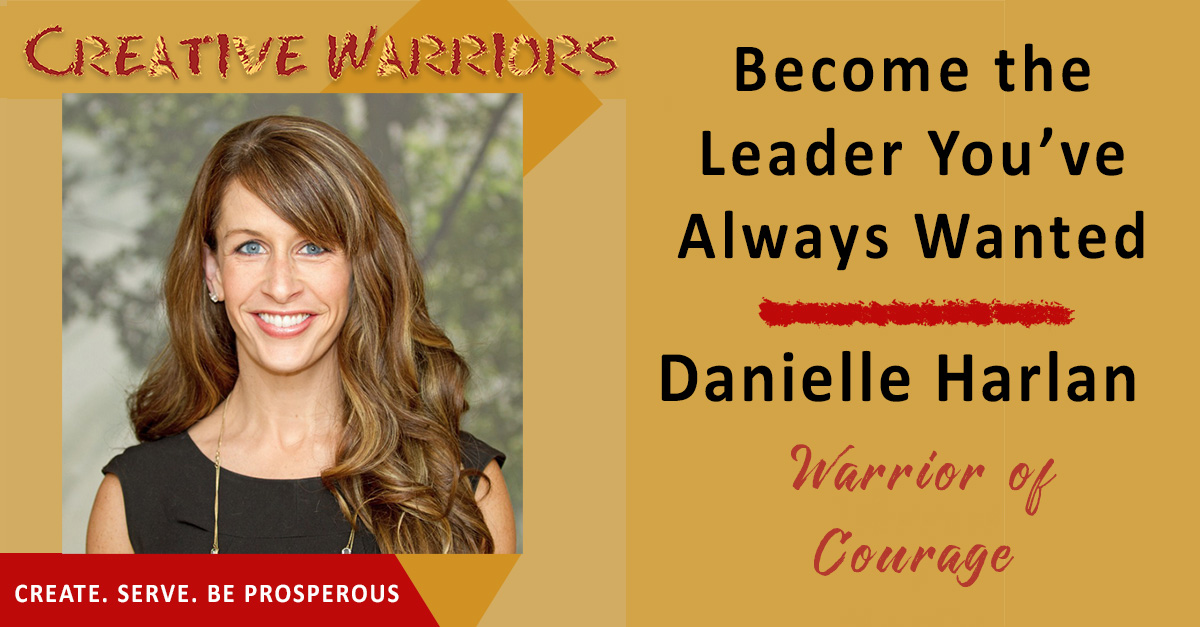 Does the world change, causing people to adapt? Or do people change, and the world inevitably changes in response? Danielle Harlan senses a new type of leadership in the world, and believes these new Alpha Leaders will soon change the way the world of leadership works. We all have the innate leadership to be a leader, but how do we get there?
Danielle Harlan joins us to discuss today's ever changing societal and cultural changes in terms of leadership and what we are willing to "accept." Danielle Harlan is the CEO and Founder for the Center of Advancing Leadership and Human Potential. Danielle has been named one of Silicon Valley's "40 under 40," and has also been a speaker for Tedx. Danielles latest book is "The New Alpha," which can be found on Amazon.com.
WARRIOR OF COURAGE
"You have to start before you're ready." -Danielle Harlan
Highlights –
Millennials want good leaders!

As the world changes, it impacts people's thoughts and feelings.

The Alpha Leadership model is based on the fact that we all have innate potential.

The gap between where you

are

and where you

want

to go is owning who you are.

Be proactive! If you want something, ask for it.

We have to follow what makes us happy.

We want leaders who aren't just great, but are also good!

84% of people rate

honesty,

as a

very important

quality looked for in our leaders.

Without emotional intelligence, you won't be as effective as a leader.
Guest Contact –
Leadership and Human Potential Website
Danielle's Twitter

Danielle's Books
Resources –
Masterclass: Learn how to attract the RIGHT customers that value what you do and pay you what you're ACTUALLY worth! In the Masterclass, I reveal the one strategy that made me millions so that you can have the business of your dreams and work ONLY with your RIGHT CLIENTS! Click here to register or text Warrior to number 33444 to sign up today.
Check out the Creative Warriors RESOURCE page! A collection of the best companies, hand-selected, to help you succeed! You'll find vendors, services, products, and programs to help you Create, Serve, and Be Prosperous! All these companies have been used and approved by Jeffrey and most are used every day in his business.
Gifts –
Propel your business forward and register for Week of The Warrior for free. A 7-day mini-course to learn how to leverage your creative powers.
Affiliate Links: Disclosure of Material Connection: Some of the links in the post above are "affiliate links". This means that if you click on the link and purchase the item, I will receive an affiliate commission. Regardless, I only recommend products and services I use personally and believe will add value to my readers. I am disclosing this in accordance with the Federal Trade Commission's 16 CFR, Part 255: "Guides Concerning the Use of Endorsements and Testimonials in Advertising."