WARRIORS OF PAST EXPERIENCE & DETACHMENT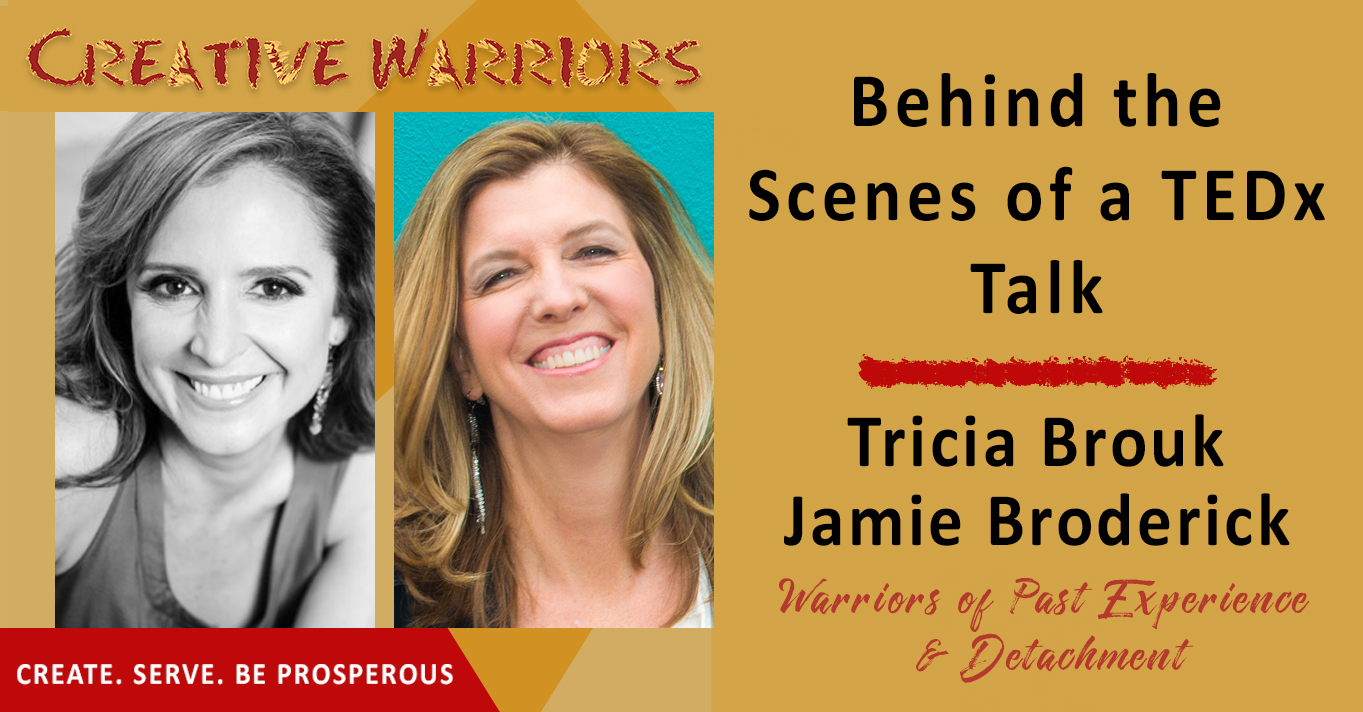 Public speaking is people's #1 greatest fear. But why are we so scared of it? Is it because we're afraid to be judged by others or is it because we aren't passionate about the ideas we're speaking about? When you get in front of an audience and you're actually passionate about the idea, the fear vanishes. Your desire to spread knowledge and awareness is felt by the audience, neutralizing the fear of judgement.
This is why we've witnessed the rise of TED talks in recent years. When people speak on their greatest passions, the audience receives the content in full force. On this episode of Creative Warriors, we are joined by TEDx Lincoln Square organizers, Tricia Brouk & Jamie Broderick to discuss just what goes into a TEDx conference.
With Jamie, a visibility strategist who helps shine the spotlight on entrepreneurs and leaders and Tricia, the director/producer who helps speakers craft their content, they make the perfect team to tackle an event of this magnitude.
Download this episode today to learn about the behind-the-scenes effort of a TEDx conference, and what you can do as an applying speaker to increase your chances of getting onto the stage!
WARRIORS OF PAST EXPERIENCE & DETACHMENT   
"It's an environment to create community and help each speaker lift everyone else up." – Tricia Brouk & Jamie Broderick 
My book, LINGO: Discover Your Ideal Customer's Secret Language and Make Your Business Irresistible is now available!
Highlights –
Guest Contact –
Mentions-
Resources –
Affiliate Links: Disclosure of Material Connection: Some of the links in the post above are "affiliate links". This means that if you click on the link and purchase the item, I will receive an affiliate commission. Regardless, I only recommend products and services I use personally and believe will add value to my readers. I am disclosing this in accordance with the Federal Trade Commission's 16 CFR, Part 255: "Guides Concerning the Use of Endorsements and Testimonials in Advertising."