WARRIOR of Courage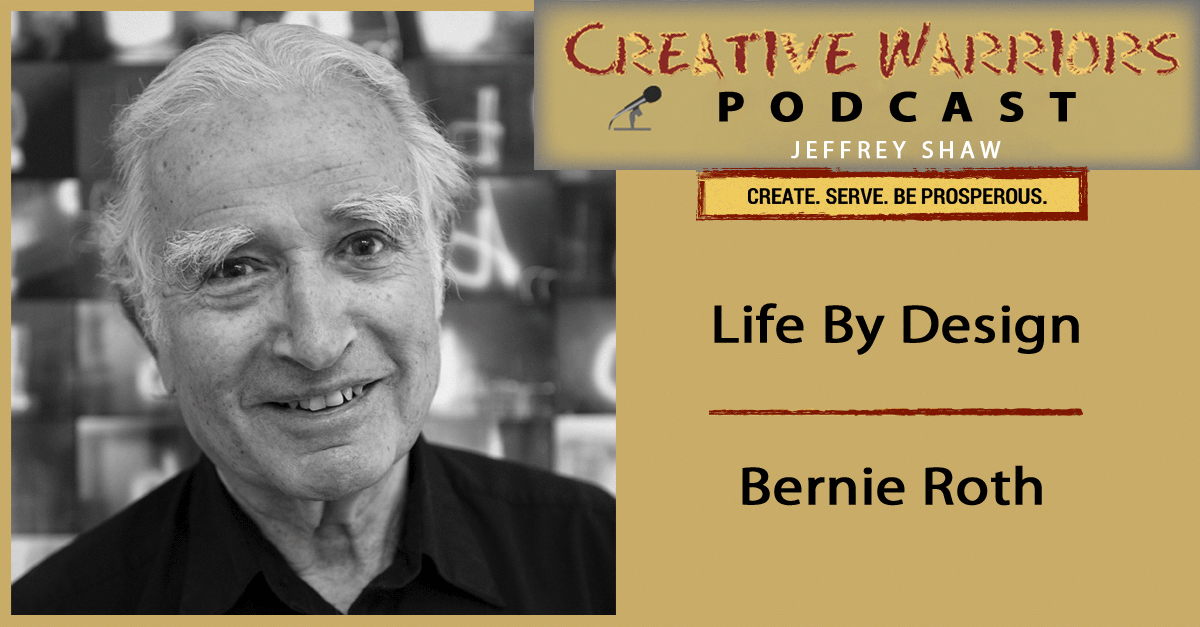 It's fair to say that most education is about learning techniques, processes and rules that will help us avoid failure and excel. We learn to become our best selves; sometimes reducing our creativity and taking on behaviors that eliminate the space where creativity is most rewarding, during risk-taking, trial & error, or applying ourselves with empathy. We can reclaim our true creativity and be productive!    
Today we're going to be talking about habits and a life by design with expert, Bernie Roth. Bernie is the Rodney H. Adams Professor of Engineering at Stanford University. In 2003, he joined a small group of colleagues to bring more cross-disciplinary collaboration into education. These discussions led to the formation of the Stanford Institute nicknamed "the d.school," which is changing the approach to problem-solving regardless of your discipline.
Bernie is also the author of The Achievement Habit. He has found that creative learning experiences empower people to make a meaningful positive difference in their lives and by extension the lives of others.
WARRIOR of Courage
"If you're stuck you're probably looking at the wrong problem."
-Bernie Roth
Highlights –
Resources –
Guest Contact –
Mentions –
Gifts –
Check out Free Gifts from our amazing podcast guests!
Affiliate Links: Disclosure of Material Connection: Some of the links in the post above are "affiliate links". This means that if you click on the link and purchase the item, I will receive an affiliate commission. Regardless, I only recommend products and services I use personally and believe will add value to my readers. I am disclosing this in accordance with the Federal Trade Commission's 16 CFR, Part 255: "Guides Concerning the Use of Endorsements and Testimonials in Advertising."