WARRIOR of Drive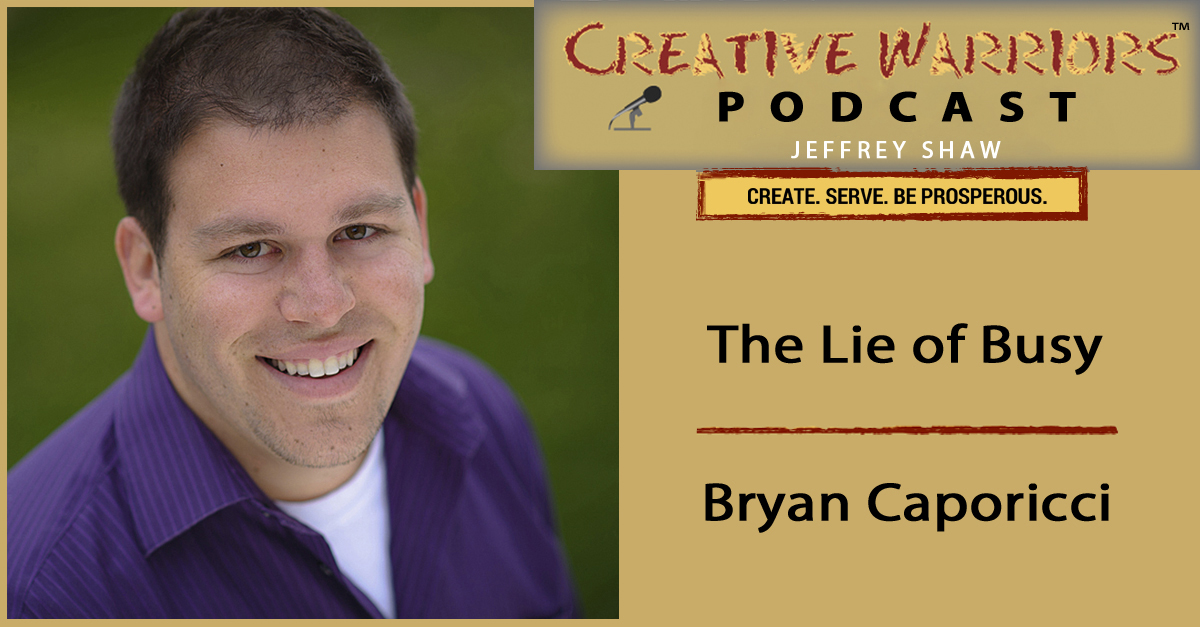 Have you ever noticed how some people, maybe even you, talk about how busy we are as if it's a badge of honor? Instead of bragging about how much time off we have, how much we're enjoying our lives, we often default to proudly proclaiming how busy or overwhelmed we are. We're digging into exactly why using busyness as a form of measurement for success, joy or happiness is fundamentally flawed!
Always on-purpose and always with intent, our guest Bryan Caporicci creates things – images, education, articles, podcasts, and software. Bryan is an award-winning wedding and portrait photographer based in Canada. He is the founder of Sprouting Photographer, an educational platform dedicated to "how-to" education and CEO/Founder of Sprout Studio, the photography industry's first all-in-one system, a Studio Management Software with Online Galleries, Album Proofing and the new Sales Galleries.
Bryan is a self-proclaimed nerd-at-heart, forever optimizing things and looking for ways to effectively accomplish goals while embracing life's joys. He believes that once you get yourself out of your own way, you can achieve anything.
WARRIOR of Drive
"You're always saying no to something, just make sure it's the right things."
-Bryan Caporicci
Highlights –
Resources –
Guest Contact –
Mentions –
Gifts –
Are YOU a Creative Warrior? Find out and take the Creative Warrior Assessment for FREE (normally $10).
Bryan has generously offered "Take Back Your 80 online course." Check out Creative Warriors Gifts Page where you can grab Bryan's offer as well as check out the free gifts from previous guests.
Affiliate Links: Disclosure of Material Connection: Some of the links in the post above are "affiliate links". This means that if you click on the link and purchase the item, I will receive an affiliate commission. Regardless, I only recommend products and services I use personally and believe will add value to my readers. I am disclosing this in accordance with the Federal Trade Commission's 16 CFR, Part 255: "Guides Concerning the Use of Endorsements and Testimonials in Advertising."