WARRIOR of Win-Win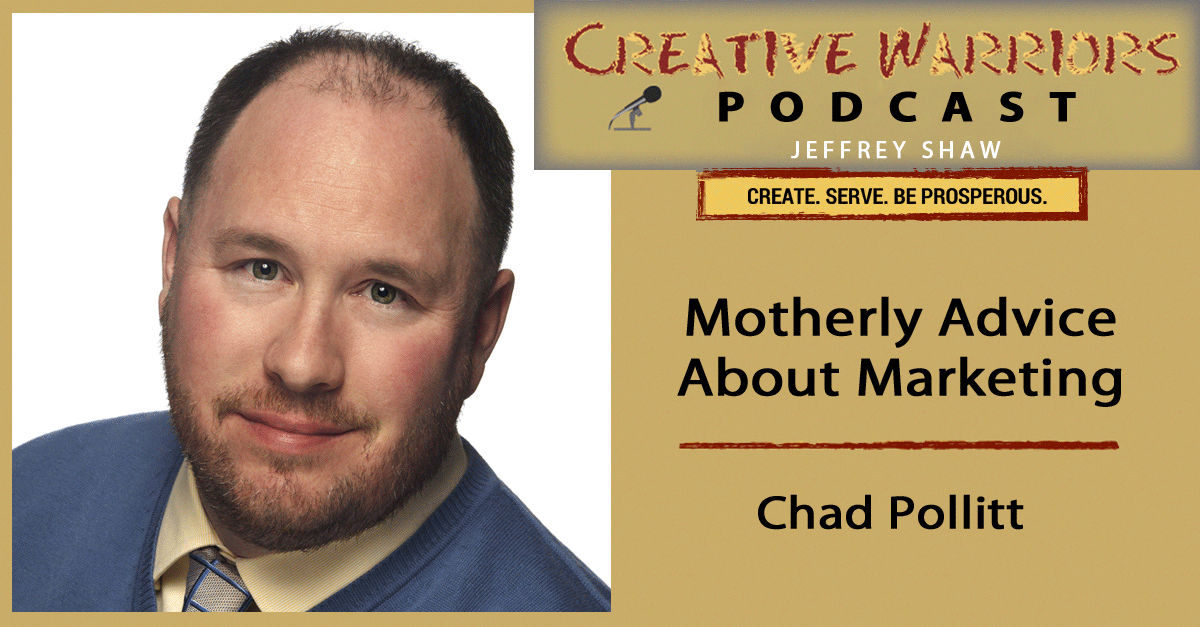 Just do as I say! How often did you hear that from your mother? Today we're going to hear a lot of the phrases your mother used to say, and surprisingly how valuable marketing lessons can be extracted from that motherly advice to grow our businesses.
Chad Pollitt, a decorated veteran of Operation Iraqi Freedom and former Army Commander, is VP of Audience and Co-founder of Relevance, a digital magazine, agency – events company dedicated to content strategy, promotion and marketing.
He's also an Adjunct Professor of Internet Marketing at the Indiana University Kelley School of Business. Chad is a Top 20 CMO Influencer and a member of a Forbes Top 100 list. He consistently serves by creating innovative content that solves real problems!
WARRIOR of Win-Win
"Build marketing content that people love."
-Chad Pollitt
Highlights –
Resources –
Guest Contact –
Mentions –
Gifts –
Chad is generously offering a Free electronic copy of his book "The Content Promotion Manifesto". Check out Creative Warriors Gifts Page where you can grab Chad's offer as well as check out the free gifts from previous guests.
Affiliate Links: Disclosure of Material Connection: Some of the links in the post above are "affiliate links". This means that if you click on the link and purchase the item, I will receive an affiliate commission. Regardless, I only recommend products and services I use personally and believe will add value to my readers. I am disclosing this in accordance with the Federal Trade Commission's 16 CFR, Part 255: "Guides Concerning the Use of Endorsements and Testimonials in Advertising."