Ready WARRIOR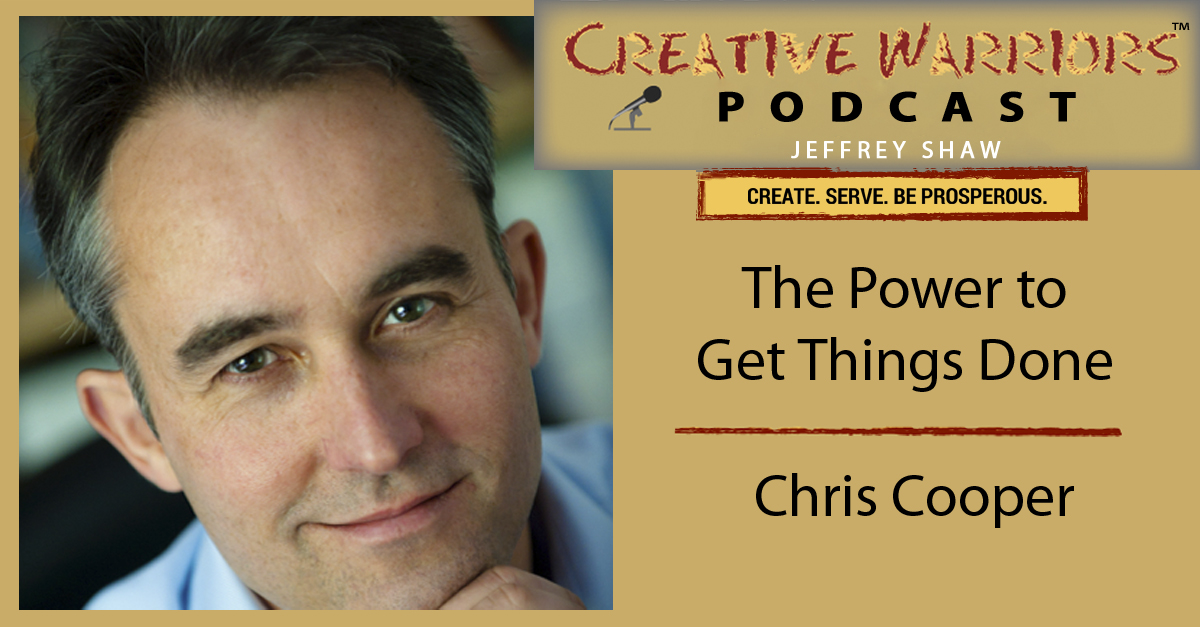 It would be great if we could only do what we love to do in our business. Most of us would agree that's not realistic, yet it might be exactly what we are doing and the key thing that could change everything! Today we're discussing The Power To Get Things Done Whether You Feel Like it or Not.
Chris Cooper is a speaker, author, consultant, and broadcaster of the Business Elevation show. His show airs in over 50 countries, and his work focuses on supporting improved performance. With 25 years of multi-functional business experience including seven years with Mars Inc., Chris understands the challenges that large and small businesses face.
He is the co-author of 'The Power to Get Things Done (Whether You Feel Like It Or Not)' and is a Fellow of The Professional Speaking Association, based in England. 
Ready WARRIOR
"Willpower isn't really enough."
-Chris Cooper
Highlights –
Resources –
Guest Contact –
Mentions –
Gifts –
Are YOU a Creative Warrior? Find out and take the Creative Warrior Assessment for FREE (normally $10).
Check out Creative Warriors Gifts Page where you can grab free gifts from previous guests.
Affiliate Links: Disclosure of Material Connection: Some of the links in the post above are "affiliate links". This means that if you click on the link and purchase the item, I will receive an affiliate commission. Regardless, I only recommend products and services I use personally and believe will add value to my readers. I am disclosing this in accordance with the Federal Trade Commission's 16 CFR, Part 255: "Guides Concerning the Use of Endorsements and Testimonials in Advertising."