WARRIOR of Quirk-Power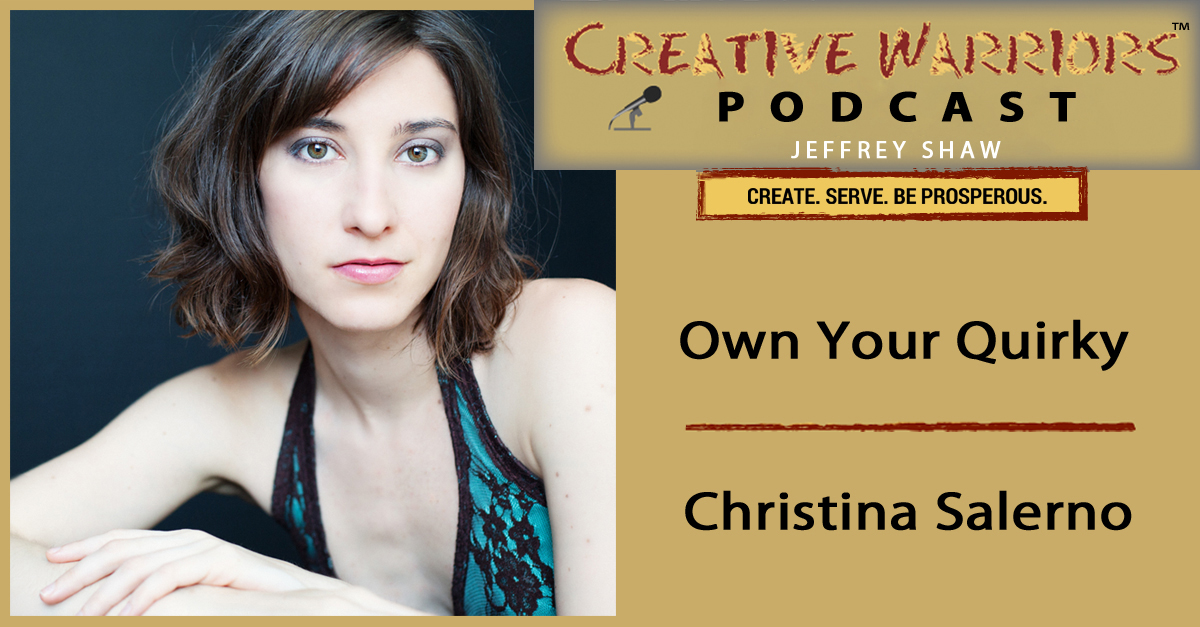 There is so much to learn about how to live peacefully, give the world the best of who you are, and at the same time build a successful business. Over the years, I have heard creative warriors describe themselves in all sorts of ways—different, an outsider, misfit, even quirky. Sometimes it's said with pride, most times it is not. Today we have someone here who owns her unique quirkiness better than most.
Christina Salerno is the founder of Living Quirky and helps people harness their innate superpowers. Combining her experiences as a professional rockstar with an insatiable curiosity about psychology in the real world sense, she pairs science with the mysticism of the heart. Helping others to carve their own path to fulfillment in all areas by honoring who they are, not who everyone else thinks they should be.
You'll find today's conversation more about the philosophy of owning your quirk by embracing the core of who you are and leveraging it to create your business. This is a fun, eye-opening conversation!
WARRIOR of Quirk-Power
"If you want to show up fully in the world you first have to show up fully to yourself."
-Christina Salerno
Highlights –
Resources –
Guest Contact –
Mentions –
Gifts –
Are YOU a Creative Warrior? Find out and take the Creative Warrior Assessment for FREE (normally $10).
Christina is generously offering us a quirk sheet called "The Secret to Creativity" to help you harness your creativity beyond your art." Check out Creative Warriors Gifts Page where you can grab Christina's offer as well as check out the free gifts from previous guests.
Affiliate Links: Disclosure of Material Connection: Some of the links in the post above are "affiliate links". This means that if you click on the link and purchase the item, I will receive an affiliate commission. Regardless, I only recommend products and services I use personally and believe will add value to my readers. I am disclosing this in accordance with the Federal Trade Commission's 16 CFR, Part 255: "Guides Concerning the Use of Endorsements and Testimonials in Advertising."