WARRIOR OF RECIPROCITY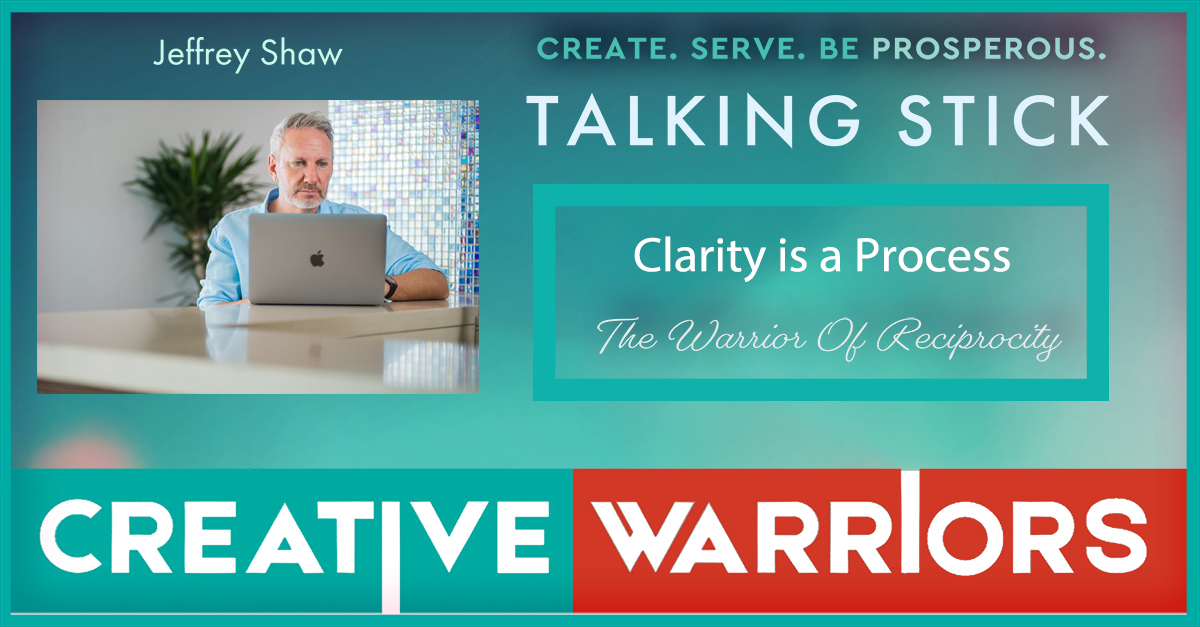 The process of gaining clarity seems like a never-ending process. But an essential one. We need to constantly learn how to say what needs to be said in our marketing and brand message in a more compelling and concise way. In this episode, I explain the difference between your core message and brand message and the journey of clarity.
The Talking Stick is in your hands now. Let us hear from you.
Be part of the conversation –
Join our community Facebook group, Creative Warriors Unite, at www.joinwarriors.com and share your feelings and continue the conversation.
Contact Jeffrey –
Resources –
Have Your Website Brand Message Reviewed!

Is your website speaking the right LINGO of your ideal customers? Having reviewed hundreds of websites, I can tell you 98% of websites are not. Fill out the simple LINGO Review application and I'll take a look at your website. I'll email you a few suggestions to improve your brand message to attract more of your ideal customers. Fill out the application today and let's get your business speaking the right LINGO!
Sponsor-
Affiliate Links: Disclosure of Material Connection: Some of the links in the post above are "affiliate links". This means that if you click on the link and purchase the item, I will receive an affiliate commission. Regardless, I only recommend products and services I use personally and believe will add value to my readers. I am disclosing this in accordance with the Federal Trade Commission's 16 CFR, Part 255: "Guides Concerning the Use of Endorsements and Testimonials in Advertising."