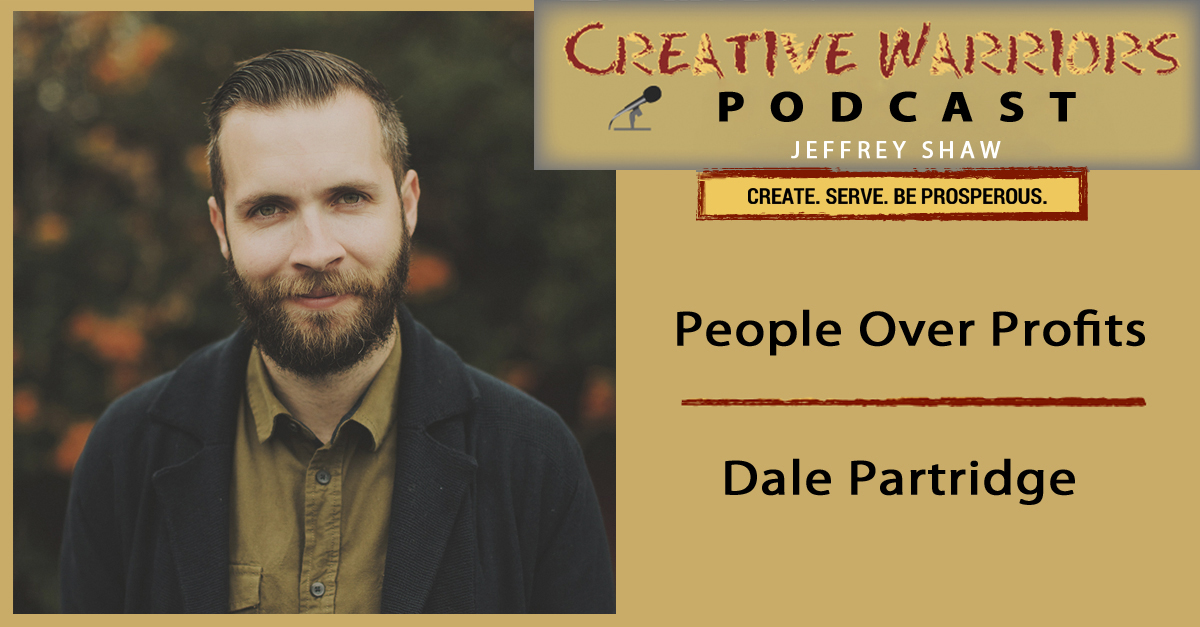 People or profit is not an either or choice. The way to do business today is to put people over profit. It is by its very nature a values-based approach to sustainable business and growing profits. It is as Dale Partridge says "not a liability but a responsibility."
Dale teaches leaders and organizations how to position their brand, love their people, and develop profitable social responsibility programs. He is a serial social entrepreneur and the founder of Sevenly.org and StartupCamp.com.
Dale has been featured in various business publications including the cover of Entrepreneur Magazine, Fox News, NBC, INC Magazine, Mashable, MSN Money, Forbes and the Los Angeles Times.
Highlights –
Resources –
Guest Contact –
Mentions –
Gifts –
Dale is generously offering "People Matter" free e-Book with an exclusive podcast valued at $200 for anyone who purchases his book "People Over Profit: Break The System, Live With Purpose, Be More Successful". Check out Creative Warriors Gifts Page where you can grab Dale's offer as well as check out the free gifts from previous guests.
Affiliate Links: Disclosure of Material Connection: Some of the links in the post above are "affiliate links". This means that if you click on the link and purchase the item, I will receive an affiliate commission. Regardless, I only recommend products and services I use personally and believe will add value to my readers. I am disclosing this in accordance with the Federal Trade Commission's 16 CFR, Part 255: "Guides Concerning the Use of Endorsements and Testimonials in Advertising."