WARRIOR of the Moment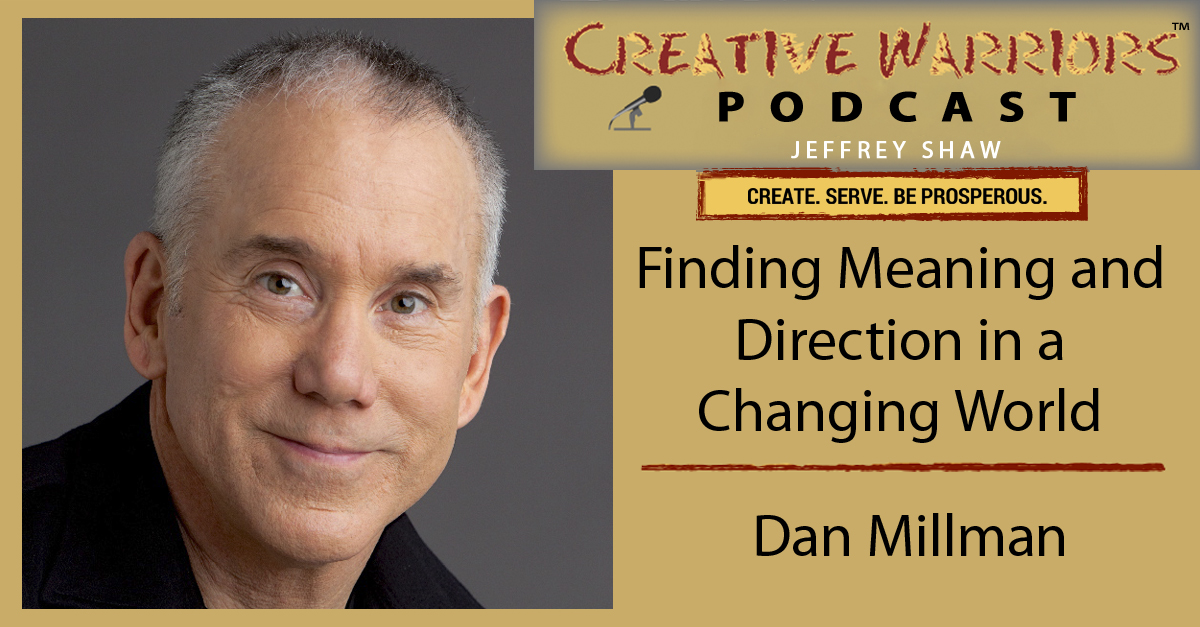 Today we're talking about the Four Purposes of life. We're peeling back how that's different than your personal purpose and what that has to do with your career choice and calling. And how to effectively embrace your purpose even if what you're passionate about is not what you do for a living with a peaceful heart and a warrior's spirit.
Dan Millman, a former world champion athlete, gymnastics coach, martial arts instructor and college professor, has authored 16 books published in 29 languages. His classic semi-autobiographical book, Way of the Peaceful Warrior, was adapted to film in 2006 and is a fascinating story.
We chat about his latest book, The Four Purposes of Life: Finding Meaning and Direction in a Changing World. Dan is an in-demand speaker who brings his message of the way of the peaceful warrior to audiences around the world.
WARRIOR of the Moment
"We can control our efforts but not our outcomes."
-Dan Millman
Highlights –
Resources –
Guest Contact –
Mentions –
Gifts –
Are YOU a Creative Warrior? Find out and take the Creative Warrior Assessment for FREE (normally $10).
Dan has generously offered a Free Peaceful Warrior life purpose calculator. Check out Creative Warriors Gifts Page where you can grab Dan's offer as well as check out the free gifts from previous guests.
Affiliate Links: Disclosure of Material Connection: Some of the links in the post above are "affiliate links". This means that if you click on the link and purchase the item, I will receive an affiliate commission. Regardless, I only recommend products and services I use personally and believe will add value to my readers. I am disclosing this in accordance with the Federal Trade Commission's 16 CFR, Part 255: "Guides Concerning the Use of Endorsements and Testimonials in Advertising."