Honey Bee WARRIOR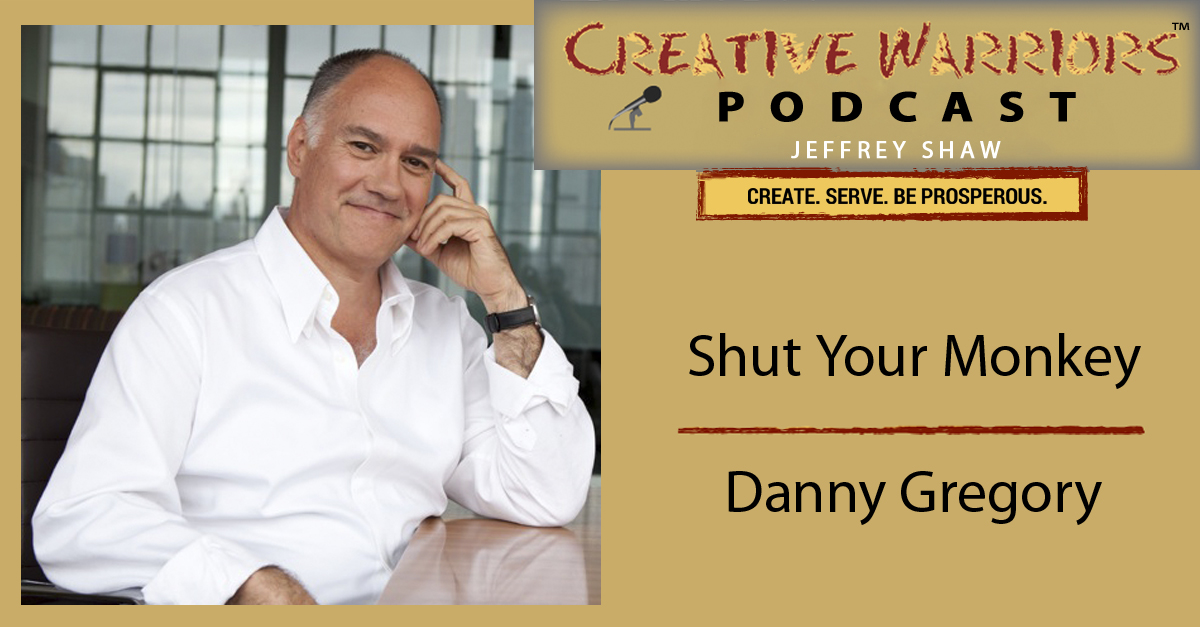 You know that nagging little voice in your head that holds you back and makes you doubt yourself? Today we're talking about what you can do to quiet down your inner critic so you can innovate and generate creative flow.
Danny Gregory spent most of my life not believing he was artistic in any way. Fifteen years ago he started drawing, and it changed his life. It led to travel, meeting people, getting books published, but most of all it transformed the way he saw and experienced the world.
Prior to this change he spent three decades as one of New York's leading advertising creative directors, developing award-winning global campaigns for clients like Chase, JPMorgan, American Express, IBM, Burger King, Ford, Chevron and many others.
Through his nearly dozen books, including Shut Your Monkey Danny has shown thousands of people how to ignite their inner artist, embrace their creativity and tell their stories. From Boston to Beijing, people who haven't drawn since grade school have picked up the creative habit, publish books of their own and show and sell their artwork.
Danny is a co-founder of Sketchbook Skool, a video-based art school designed to inspire creative storytelling through illustrated journaling. Sketchbook Skool encourages its global community of over 15,000.
Honey Bee WARRIOR
"We're not paid to take it. We're paid to make it."
-Danny Gregory
Highlights –
Resources –
Guest Contact –
Mentions –
Gifts –
Are YOU a Creative Warrior? Find out and take the Creative Warrior Assessment for FREE (normally $10).
Check out Creative Warriors Gifts Page where you can grab free gifts from previous guests.
Affiliate Links: Disclosure of Material Connection: Some of the links in the post above are "affiliate links". This means that if you click on the link and purchase the item, I will receive an affiliate commission. Regardless, I only recommend products and services I use personally and believe will add value to my readers. I am disclosing this in accordance with the Federal Trade Commission's 16 CFR, Part 255: "Guides Concerning the Use of Endorsements and Testimonials in Advertising."