WARRIOR of Gratitude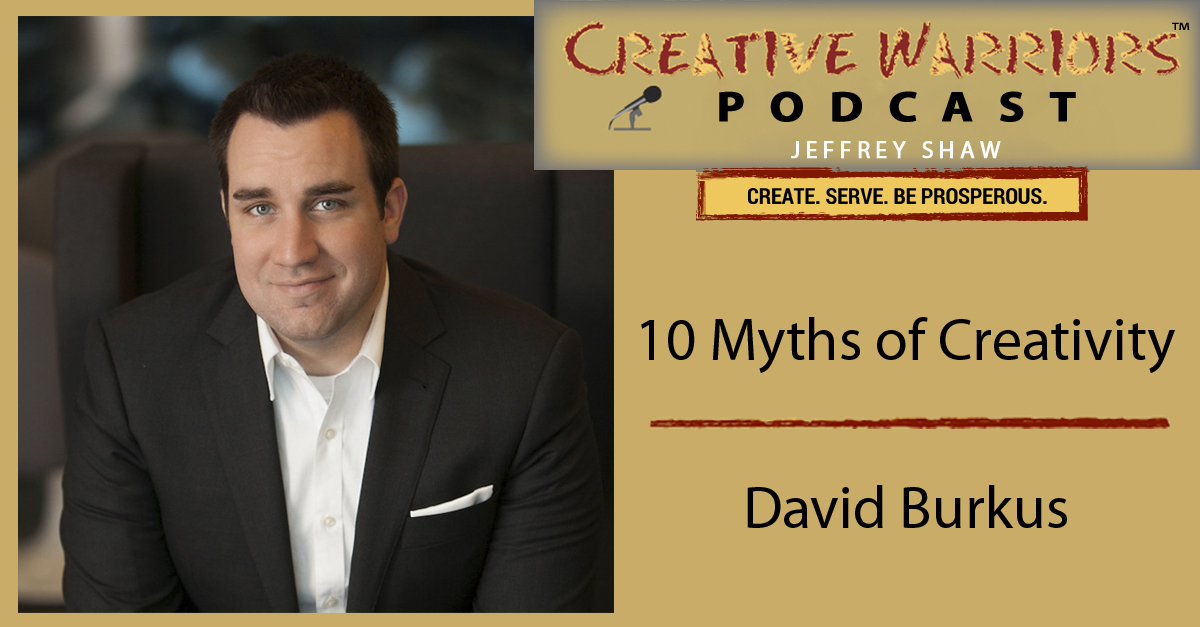 We all know something about creativity and yet much of the universal beliefs surrounding creativity may, in fact, be myths.  Today, our guest is debunking some commonly held beliefs that will surprise you! We're exposing The Myths of Creativity with David Burkus.
David focuses on filling the gap between what science knows and what we most often do. In his latest book, The Myths of Creativity: The Truth About How Innovative Companies and People Generate Great Ideas is an eye-opening read that will have you rethinking what you know about the creative process. David also writes regularly for Harvard Business Review, Forbes, 99U and PsychologyToday.
He has delivered keynote speeches at Microsoft, SXSW and TEDx and is an associate professor of management at Oral Roberts University. David also is the host of Leader Lab, a podcast that shares insights on his passions: leadership, innovation, and strategy.
WARRIOR of Gratitude
"The idea of divine inspiration is counter-productive."
-David Burkus
Highlights –
Resources –
Guest Contact –
Mentions –
Gifts –
Are YOU a Creative Warrior? Find out and take the Creative Warrior Assessment for FREE (normally $10).
David has generously offered us access to a massive resource of materials about The Myths of Creativity. Check out Creative Warriors Gifts Page where you can grab David's offer as well as check out the free gifts from previous guests.
Affiliate Links: Disclosure of Material Connection: Some of the links in the post above are "affiliate links". This means that if you click on the link and purchase the item, I will receive an affiliate commission. Regardless, I only recommend products and services I use personally and believe will add value to my readers. I am disclosing this in accordance with the Federal Trade Commission's 16 CFR, Part 255: "Guides Concerning the Use of Endorsements and Testimonials in Advertising."