WARRIOR OF PATTERN RECOGNITION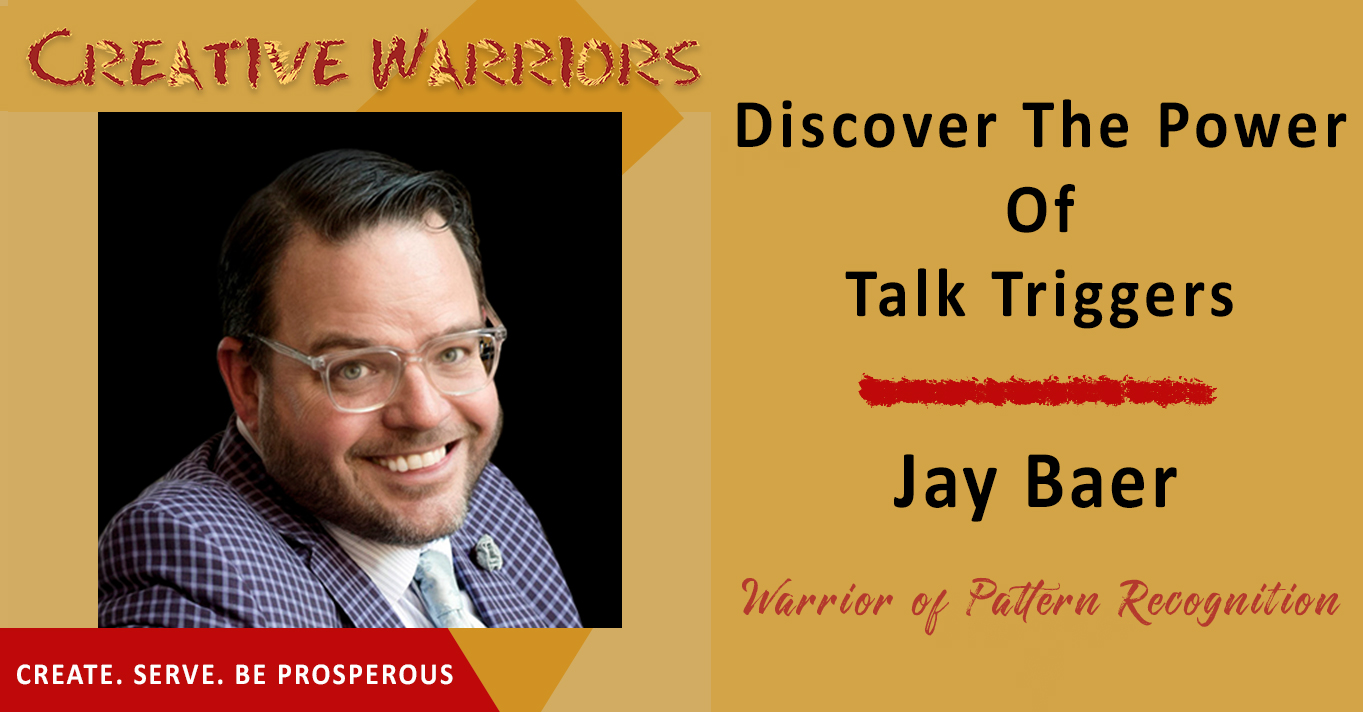 Entrepreneurs know the power of word of mouth, but not many of us put strategies in place to utilize it. We use the same, tired strategies of discount codes for referring friends or a BOGO sale to bring in new customers.
Research shows that one out of two products are purchased because of word of mouth, but still we leave it up to hope or the chance that something will go viral. Instead, you can learn what your customers want and create something remarkable that they'll need to tell their friends about- Talk Triggers.
Talk Triggers are strategic operational differentiators done on purpose that create conversation and bring you new customers. They are not a coupon or a contest, and they differ from "Surprise and Delight" tactics. They are something that you do for every customer, every day. You can look at companies with successful Talk Triggers (Cheesecake Factory and their large menu, Double Tree and their cookies) and work backwards to see how the arrived at their end result and how that could be repeatable for you.
To dive deeper into this concept, I've brought on an expert who knows all about the power of word of mouth: Jay Baer. Jay Baer is a New York Times bestselling author of six books, an inductee into the Word of Mouth Marketing Hall of Fame, and a renowned business strategist. He's a go-to media source for places like NPR, USA Today, Time, Real Simple, CBC and more. Jay has started more than five multimillion-dollar companies from scratch. He's also the host of the Social Pros podcast which was named best marketing podcast in the 2015 Content Marketing Awards.
Download this episode today to learn how you can utilize word of mouth to create conversations and bring in new customers in a scalable way.
WARRIOR OF PATTERN RECOGNITION 
"Our job is to give our customers the best advice. Their job is to decide whether or not to take it." -Jay Baer
Highlights –
Guest Contact –
Contact Jeffrey –
Resources –
Affiliate Links: Disclosure of Material Connection: Some of the links in the post above are "affiliate links". This means that if you click on the link and purchase the item, I will receive an affiliate commission. Regardless, I only recommend products and services I use personally and believe will add value to my readers. I am disclosing this in accordance with the Federal Trade Commission's 16 CFR, Part 255: "Guides Concerning the Use of Endorsements and Testimonials in Advertising."