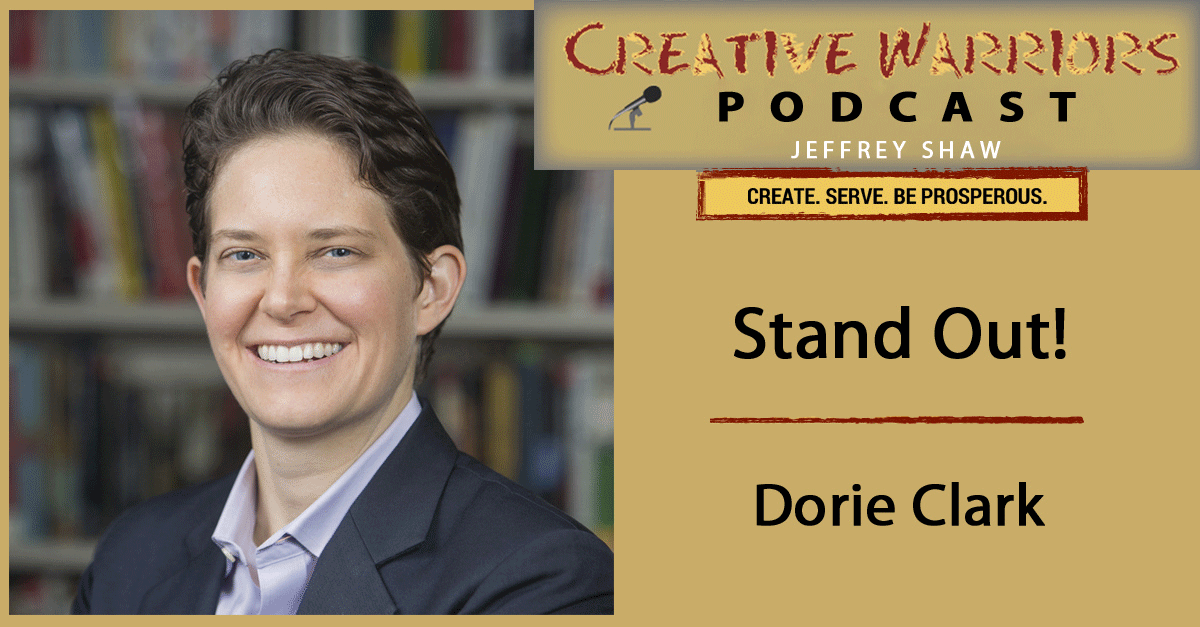 Being unique is career insurance. There is no better way to stand out from your competition than to take your big idea, make it unique and put it out into the world. If you are passionate about helping others, Dorie Clark has exceptional advice on how to take control of your professional life and make a big impact.
At age 14, Dorie entered college for the Exceptionally Gifted and by 18 graduated Phi Beta Kappa from Smith College. Two years later she received a Master of Theological Studies from Harvard Divinity School.
Recognized as a "branding expert" by the Associated Press, Inc., and Fortune, Dorie is a marketing strategy consultant for clients including Google, Microsoft, Yale University, Fidelity, and the World Bank. She is an Adjunct Professor at Duke University's Fuqua School of Business and the author of Reinventing You and Stand Out.
Her work reminds all of us that you can be anything you want if you put your mind to it and apply consistent action.
Highlights –
Resources –
Guest Contact –
Mentions –
Gifts –
Dorie is generously offering her "42-page workbook based on Stand Out that helps to guide you through finding your breakthrough idea and build a following around it." Check out Creative Warriors Gifts Page where you can grab Dorie's offer as well as check out the free gifts from previous guests.
Affiliate Links: Disclosure of Material Connection: Some of the links in the post above are "affiliate links". This means that if you click on the link and purchase the item, I will receive an affiliate commission. Regardless, I only recommend products and services I use personally and believe will add value to my readers. I am disclosing this in accordance with the Federal Trade Commission's 16 CFR, Part 255: "Guides Concerning the Use of Endorsements and Testimonials in Advertising."