WARRIOR OF GRIT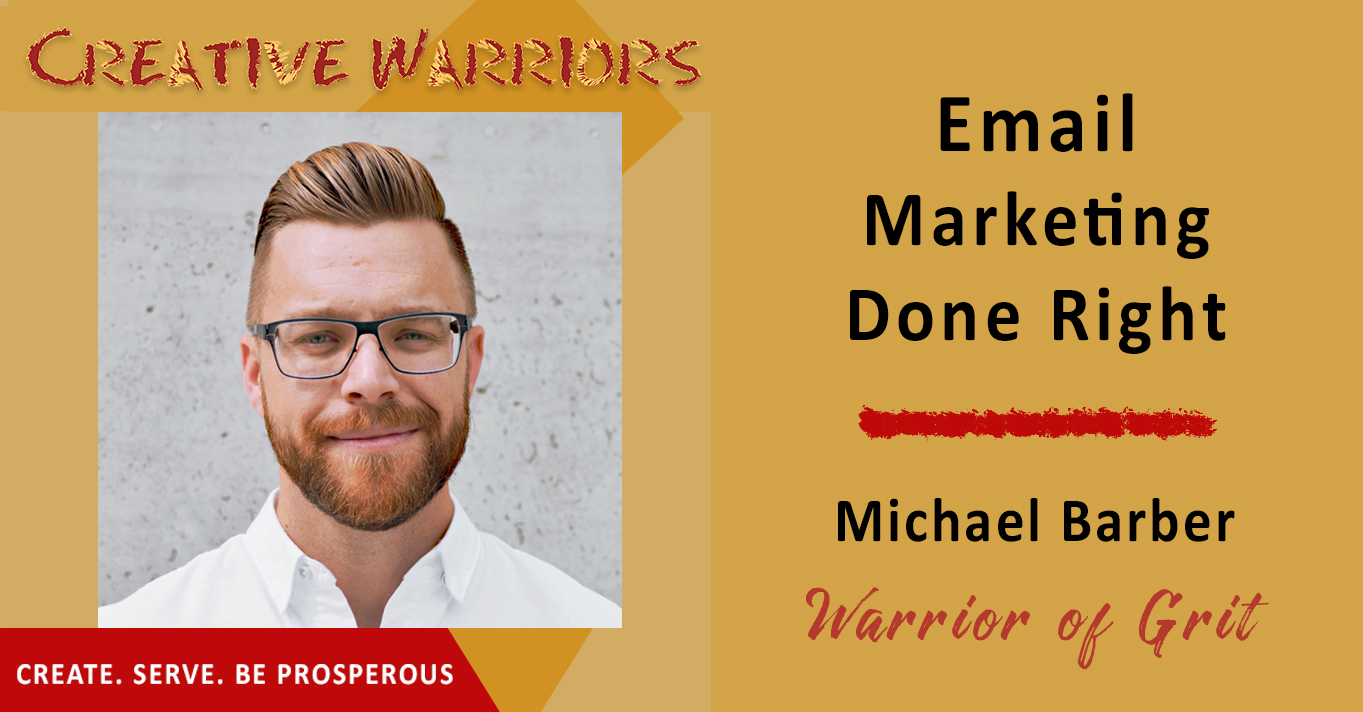 Some people think email marketing is dead. They couldn't be more wrong. If you want to really build success in your business, one of the most important things you can do is build a strong email campaign. In the end, it's the only online marketing asset you can really own. Your social media following will never be owned by you, it'll be owned by Facebook, or Instagram, or Twitter.
The problem today is that you can't get away with mediocre emails. You need to use each email you send out to bridge that gap of humanity. Take the time to show your consumers you understand them, that you really know what they want and ultimately that you care.
On this episode of Creative Warriors, we are joined by one of the greats when it comes to online marketing: Michael Barber. Michael Barber is the Senior Vice President, Chief Creative Officer at Godfrey. His work has been featured in The New York Times, The Wall Street Journal, and Forbes. His work has been awarded numerous industry awards, but more importantly has driven successes including the most effective and cost-efficient campaign in the history of a Fortune 500 company, a 160x return on ad spend, and 50 million earned media impressions within the first month of a new product launch.
I'm not going to lie about this one, it was a very selfish interview. I wanted to get as much knowledge from Michael as I could about improving my email campaigns and I know it'll be a tremendous help to you as well.
Download this episode now to learn how you can increase your open rates, and boost your profits through your email effort.
WARRIOR OF GRIT
"Care about your authentication." – Michael Barber
My book, LINGO: Discover Your Ideal Customer's Secret Language and Make Your Business Irresistible is now available!
Highlights –
Guest Contact –
Mentions-
Resources –
Affiliate Links: Disclosure of Material Connection: Some of the links in the post above are "affiliate links". This means that if you click on the link and purchase the item, I will receive an affiliate commission. Regardless, I only recommend products and services I use personally and believe will add value to my readers. I am disclosing this in accordance with the Federal Trade Commission's 16 CFR, Part 255: "Guides Concerning the Use of Endorsements and Testimonials in Advertising."