WARRIOR of Patience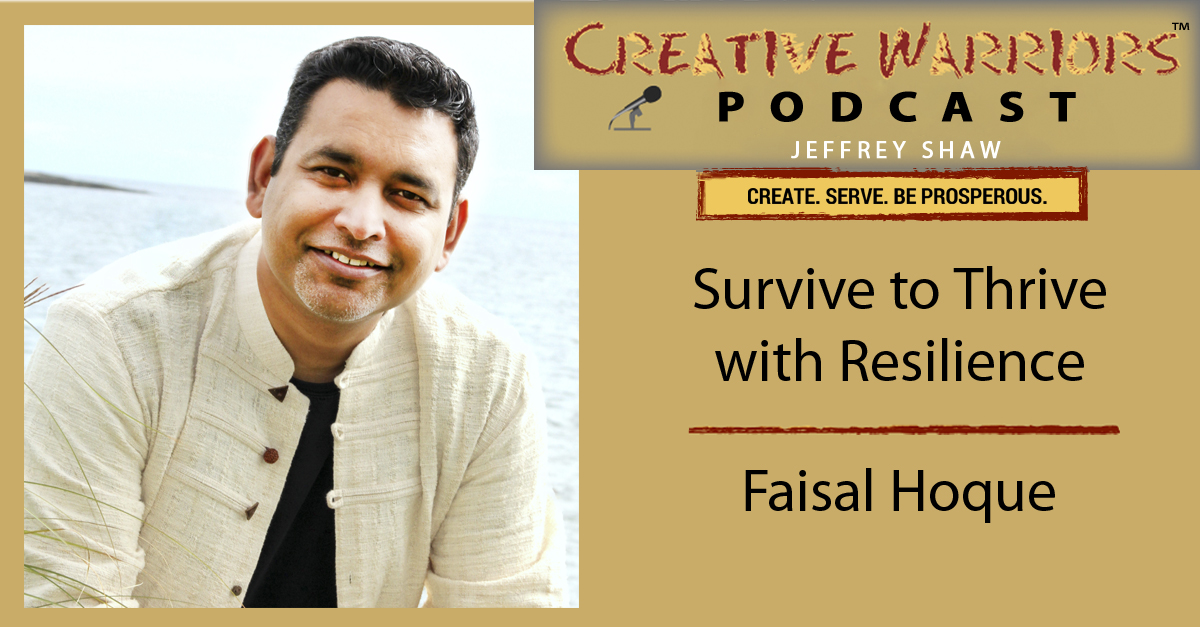 Imagine having more questions than answers about one of the most important aspects of life. That's how I feel about resilience. Are some of us born more resilient? Is there a difference between resilience in our businesses vs. our personal lives? Do we know we're resilient when we're in the thick of it or only in hindsight? Will we regret things we didn't stick out because we weren't resilient enough? Today we have an expert on resilience who's sharing how to go from survive to thrive.
A serial entrepreneur thought leader, and author, Faisal Hoque is the founder of SHADOKA and many other companies. Shadoka Enables Entrepreneurship, Growth, and Social Impact. The author of several books, including Everything Connects – How to Transform and Lead in the Age of Creativity, Innovation, and Sustainability and Survive to Thrive – 27 Practices of Resilient Entrepreneurs, Innovators, And Leaders.
Formerly of GE and other global brands, he regularly contributes to Fast Company, Business Insider, and Huffington Post. His work has also appeared in the Wall Street Journal, BusinessWeek, Fox, CBS, Financial Times, and Forbes. The American Management Association named him one of the Leaders to Watch. The editors of Ziff-Davis Enterprise named him one of the Top 100 Most Influential People in Technology and Trust Across America-Trust Around the World named him one of the Top 100 Thought Leaders alongside global leaders such as Bill George, Tony Hsieh, and Howard Schultz.
WARRIOR of Patience
"No one succeeds in a silo."
– Faisal Hoque
Highlights –
Resources –
Guest Contact –
Mentions –
Gifts –
Faisal has generously offered us his Survive to Thrive App of daily practices to develop resilience for free. Check out Creative Warriors Gifts Page where you can grab Faisal's offer as well as check out the free gifts from previous guests.
Propel your business forward and register for Week of The Warrior for free. A 7-day mini-course to learn how to leverage your creative powers.
Affiliate Links: Disclosure of Material Connection: Some of the links in the post above are "affiliate links". This means that if you click on the link and purchase the item, I will receive an affiliate commission. Regardless, I only recommend products and services I use personally and believe will add value to my readers. I am disclosing this in accordance with the Federal Trade Commission's 16 CFR, Part 255: "Guides Concerning the Use of Endorsements and Testimonials in Advertising."