THE JOKING WARRIOR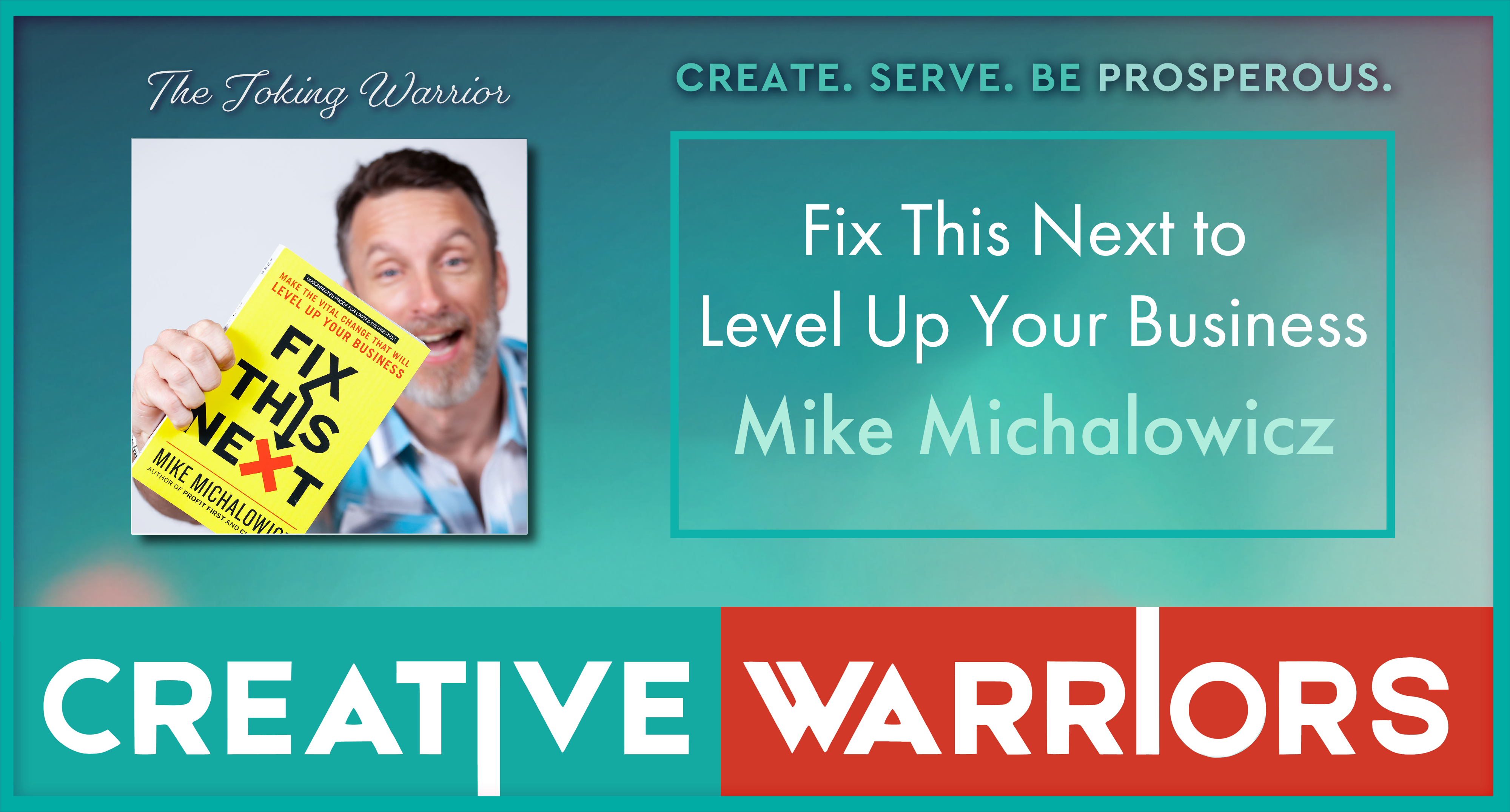 We Warriors often try to fix everything that's going awry in our business all at once. But we often don't notice that there's one specific thing that we keep banging our heads up against. Most of the time there is one particular core issue that needs to be fixed before anything else can and should be addressed. And everyone knows, I love a good system.  
So, rather than bouncing around trying to fix things based on emotions, what we need is a reliable system to help us figure out what it is that truly needs to be fixed next in our business. Entrepreneurs might fear the term "going under" but sometimes all that is is taking a deep dive into your business' pyramid of needs and tightening up those base levels before resurfacing at the top. 
To help identify our most vital needs I've brought back my good friend and one of my favorite authors, Mike Michalowicz. 
Mike is the author of Profit First, Clockwork, Surge, The Pumpkin Plan, and his newest release Fix This Next. By his 35th birthday, Mike had founded and sold two companies – one to private equity and another to a Fortune 500. Today he is running his third multi-million dollar venture, Profit First Professionals. Mike is a former small business columnist for The Wall Street Journal and the former business makeover specialist on MSNBC. 
To figure what you need to fix next, download this episode now.
THE JOKING WARRIOR
"The biggest problem entrepreneurs have is that they don't know what their biggest problem is." – Mike Michalowicz
Highlights –
Guest Contact –
Contact Jeffrey –
Resources –
Affiliate Links: Disclosure of Material Connection: Some of the links in the post above are "affiliate links". This means that if you click on the link and purchase the item, I will receive an affiliate commission. Regardless, I only recommend products and services I use personally and believe will add value to my readers. I am disclosing this in accordance with the Federal Trade Commission's 16 CFR, Part 255: "Guides Concerning the Use of Endorsements and Testimonials in Advertising."