WARRIOR of Quiet Power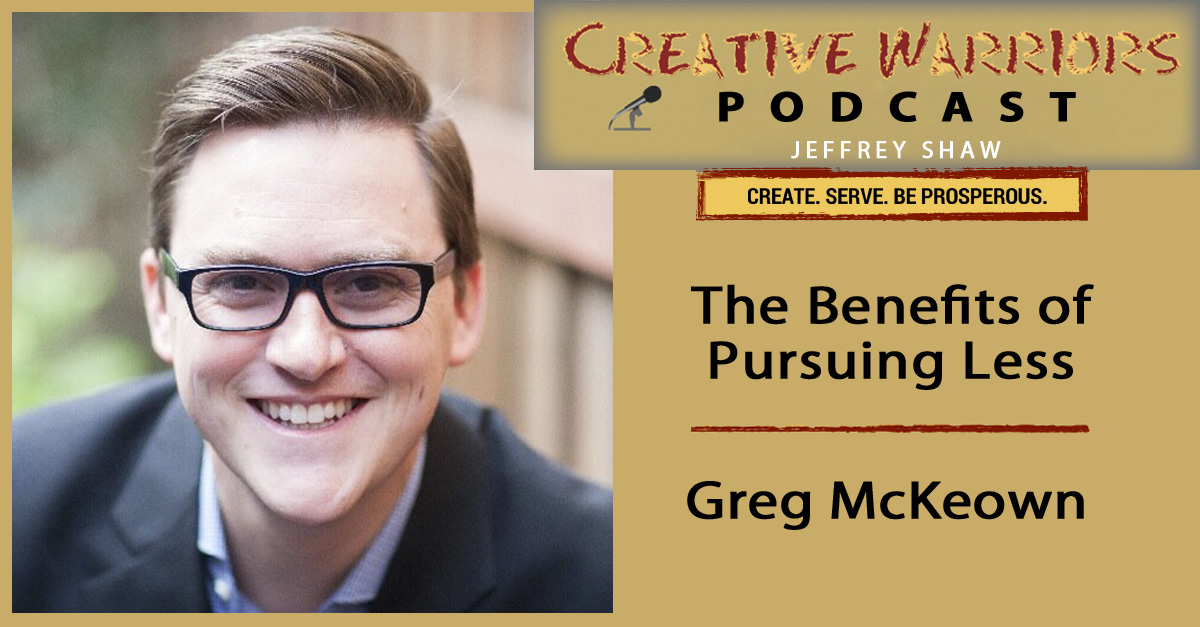 It's fairly safe to say that most if not all of us are aware of the benefits of having more. That more is better and less is bad. Well, that's not necessarily always true. Essentialism is the pursuit of less, but better. It's about living life by design instead of default and making choices that consider the most important things to you.
Greg McKeown is the author of the New York Times and Wall Street Journal bestseller, Essentialism: The Disciplined Pursuit of Less. Essentialism challenges core assumptions about achievement to get to the essence of what really drives success. His writing has appeared in Fast Company, Fortune, HuffPost, Politico, and Inc. Magazine. He is among the most popular bloggers for the Harvard Business Review and LinkedIn's Influencers group: averaging a million views a month.
Greg is the CEO of THIS Inc, a company assisting people and businesses to spend 80 percent of their time on the vital few rather than the trivial many. His clients include Adobe, Apple, Google, Facebook, Pixar, Salesforce, Symantec, Twitter, VMware and Yahoo!
WARRIOR of Quiet Power
"If you don't prioritize your life someone else will."
-Greg McKeown
Highlights –
Resources –
Guest Contact –
Mentions –
Gifts –
Check out Free Gifts from our amazing podcast guests!
Affiliate Links: Disclosure of Material Connection: Some of the links in the post above are "affiliate links". This means that if you click on the link and purchase the item, I will receive an affiliate commission. Regardless, I only recommend products and services I use personally and believe will add value to my readers. I am disclosing this in accordance with the Federal Trade Commission's 16 CFR, Part 255: "Guides Concerning the Use of Endorsements and Testimonials in Advertising."