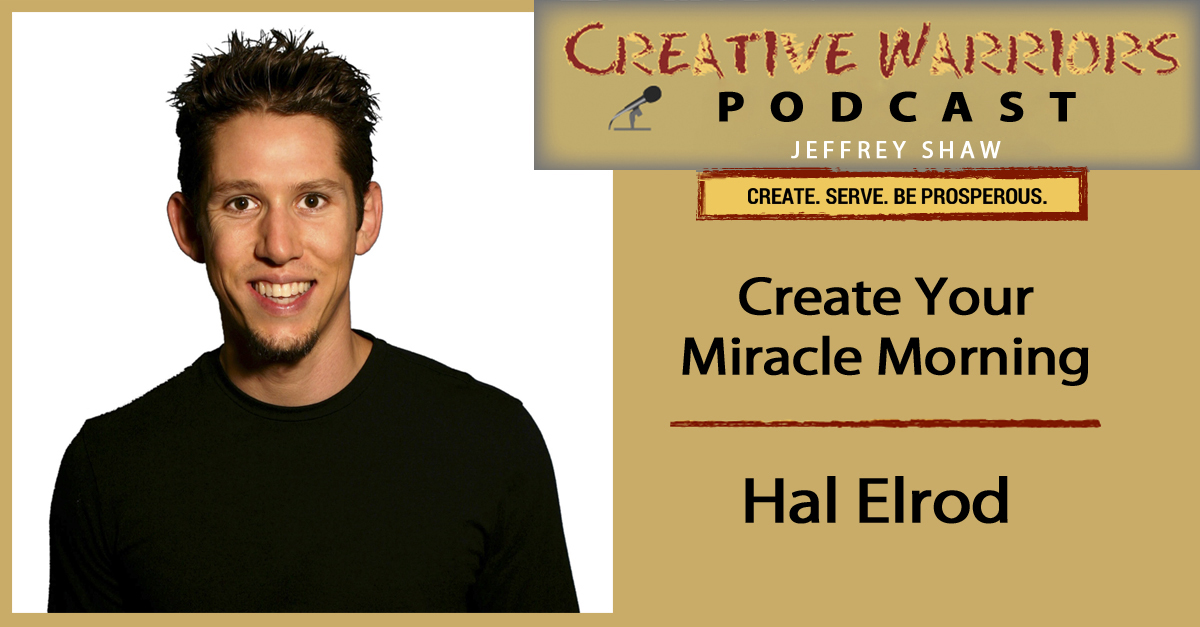 The Miracle Morning is the tool Hal Elrod created to completely change the trajectory of his life. He is living proof that you can overcome adversity and create an extraordinary life and business. 
Hal was hit head-on by a drunk driver (at 80 mph) and was dead alongside the highway. Despite being dead for six minutes, in a coma for six days, and being told he may never walk again, he made a full recovery.
Hal went on to create the business and life of his dreams. And lost it ALL. Then rebuilt it again!
Entrepreneurs all hit rock bottom at some point while marketing and building a business. What helps you create innovation and grow?
As you'll hear in the interview, I committed to creating my own Miracle Morning. I'm on Day 27 on the day of the original broadcast.
Highlights –
Resources –
Guest Contact –
Mentions –
Gifts –
Hal is generously offering 2 free chapters of "The Miracle Morning (+video). Check out Creative Warriors Gifts Page where you can grab Hal's offer as well as check out the free gifts from previous guests.
Affiliate Links: Disclosure of Material Connection: Some of the links in the post above are "affiliate links". This means that if you click on the link and purchase the item, I will receive an affiliate commission. Regardless, I only recommend products and services I use personally and believe will add value to my readers. I am disclosing this in accordance with the Federal Trade Commission's 16 CFR, Part 255: "Guides Concerning the Use of Endorsements and Testimonials in Advertising."