THE FLEXIBILITY WARRIOR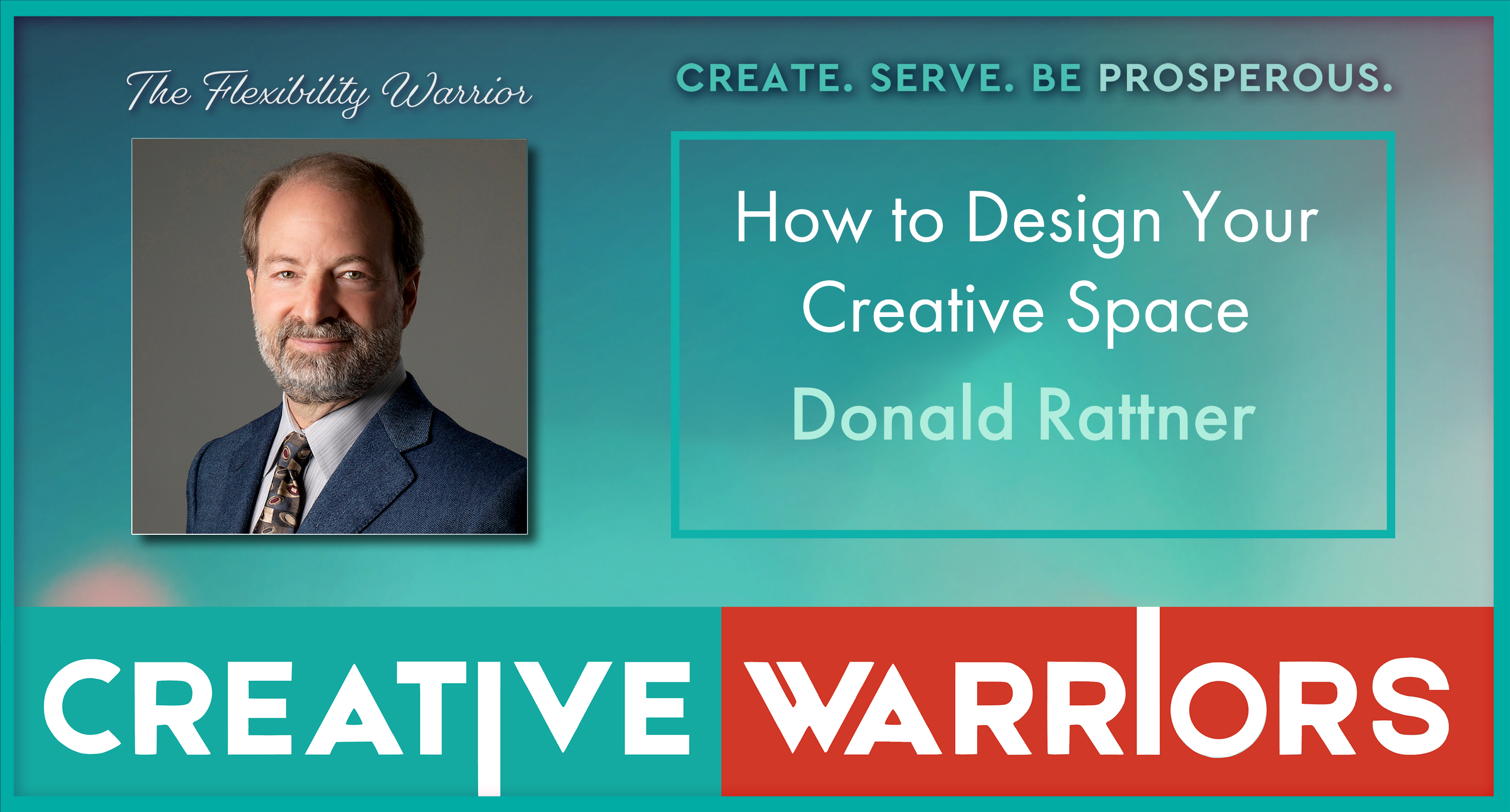 Some of you might know that I moved down to Miami from New York City in order to combine my love for city life, architecture, and a more relaxed pace of living. For me, Miami inspires me in more ways than one. Additionally, I've always known that my environment heavily informs my productivity and thus have always strived to create an optimal workspace that promotes both efficiency and creativity.
So how can we best design our spaces to spark creativity? There are some tactics that many might already know, like surrounding yourself with certain objects, scents, and sounds. But for many the design ends there. There are, however, many studies that have linked a variety of techniques to robust idea formation, and I'm thrilled to share some of these fascinating tactics with all of you Creative Warriors today.
To help me dive deep into designing  the best creative spaces I've brought on, architect, author, and educator, Donald Rattner. Donald helps individuals and organizations maximize their creativity by drawing on scientific research into the psychology of space. He has taught at the University of Illinois, New York Academy of Art, New York University, and Parsons School of Design. His work has been featured on CNN and in such publications as The New York Times, Work Design Magazine,and Better Humans. He holds a Bachelor's in art history from Columbia and a Masters of Architecture from Princeton.
To learn how to be your own creative architect, download this episode now.
 THE FLEXIBILITY WARRIOR 
"A lot of creativity happens under the hood." – Donald Rattner
Highlights –
Surrogate creative spaces can be fruitful for sparking new ideas.

Routinization of time and place is extremely important for creative people.

The color blue stimulates idea formation.

Working in a lofty, open space (or creating the illusion of one) enhances creativity. 

Looking back on memories can create insightful thinking and build the right positive mood for creative thinking. 

Great ideas often come when you are physically or mentally not at your best. Always have a notepad available for these sudden sparks of ideas. 

Choose curved lines over straight ones. 

A little bit of background noise- about 70 decimals- is optimal for idea formation.

Dressing nicely can have an effect on your cognitive style.
Guest Contact –
Contact Jeffrey –
Mentions –
Resources –
Have Your Website Brand Message Reviewed! Is your website and are all your marketing materials speaking the right LINGO of your ideal customers? Often it's not which is why you're not converting traffic and leads to clients and attracting your most profitable customers. Fill out the simple LINGO Review application and I'll take a look at your website. If I have suggestions for you to improve your brand message (I almost always do), we'll set up a complimentary 30-minute call to discuss. A select number of websites are also chosen for my LINGO Review Video Series. Fill out the application today and let's get your business speaking the right LINGO!
Affiliate Links: Disclosure of Material Connection: Some of the links in the post above are "affiliate links". This means that if you click on the link and purchase the item, I will receive an affiliate commission. Regardless, I only recommend products and services I use personally and believe will add value to my readers. I am disclosing this in accordance with the Federal Trade Commission's 16 CFR, Part 255: "Guides Concerning the Use of Endorsements and Testimonials in Advertising."