WARRIOR of Gratitude & Love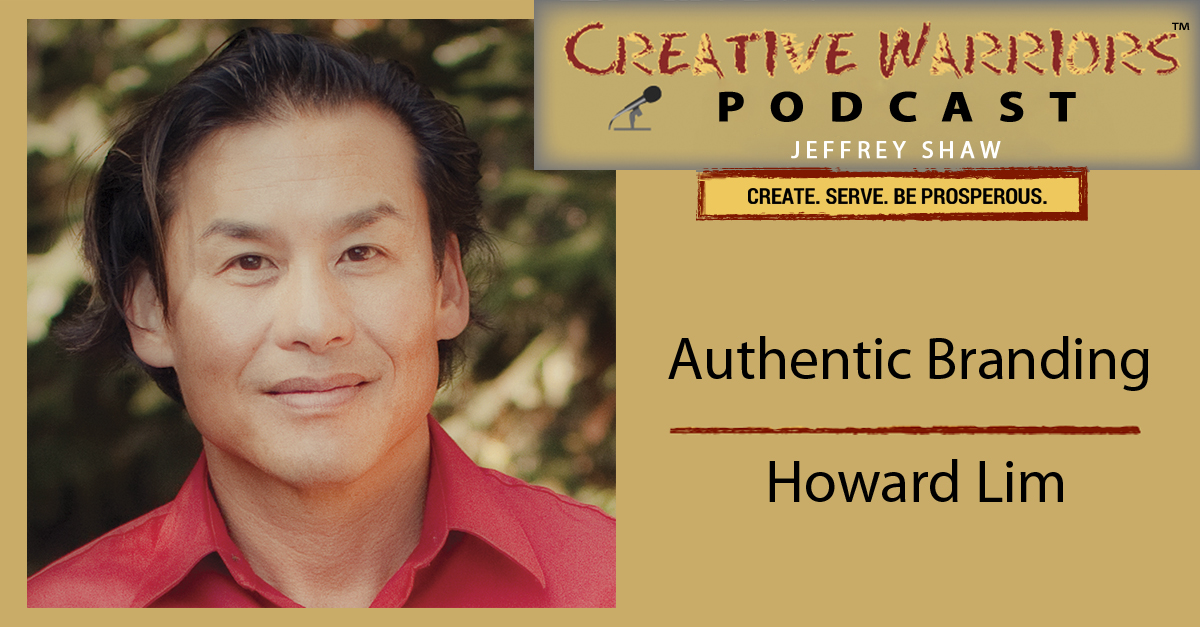 Differentiation is the ticket to success. Figuring out how you and your brand stands out in a word of sameness is critical. We have a lot of responsibilities in business— to manage our business, take care of our customers, but I believe your #1 responsibility to your future success is creating a brand that is so unique that it can't be duplicated.
A veteran whole-brain thinker, Howard Lim is dedicated to innovation. Through speaking and his seminars Howard has taught more than 75,000 entrepreneurs how to build differentiated brands that connect with customers intellectually and emotionally, proving that an Authentic Brand® accelerates growth, customers, profit, and value.
As founder of HOW Creative, Howard Lim has been building businesses and brands for nearly three decades. His passion is helping companies transform products and services into rich brand experiences that motivate and inspire consumers to achieve their aspirations. Howard has shepherded the brands of emerging and Fortune 100 companies such as Apple, Disney, DreamWorks, Honda, Xerox, Namco, HBO, Mattel, and Oracle.
WARRIOR of Gratitude & Love
"Branding is like a symphony, all the parts work to deliver a collective promise."
-Howard Lim
Highlights –
Resources –
Guest Contact –
Mentions –
Gifts –
Check out Creative Warriors Gifts Page where you can grab free gifts from previous guests.
Propel your business forward and register for Week of The Warrior for free. A 7-day mini-course to learn how to leverage your creative powers.
Affiliate Links: Disclosure of Material Connection: Some of the links in the post above are "affiliate links". This means that if you click on the link and purchase the item, I will receive an affiliate commission. Regardless, I only recommend products and services I use personally and believe will add value to my readers. I am disclosing this in accordance with the Federal Trade Commission's 16 CFR, Part 255: "Guides Concerning the Use of Endorsements and Testimonials in Advertising."