Lady Trinity WARRIOR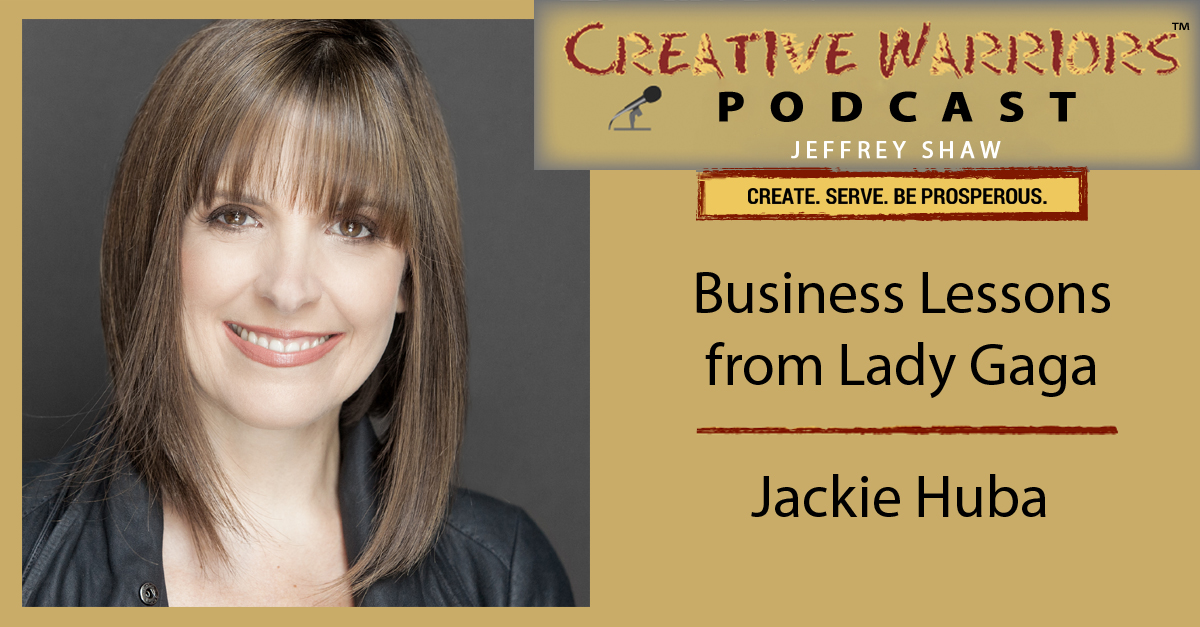 You better believe it! Lady GaGa knows how to build customer loyalty with values and meaning. Beyond her uncommon ability to stand up and stand out, Lady GaGa gets how to step way outside of what is to create something new and exciting consistently. Today we're talking about how to turn followers into fanatics.
Jackie Huba is a keynote speaker and the author of three books on customer loyalty: Monster Loyalty: How Lady Gaga Turns Followers into Fanatics, Creating Customer Evangelists: How Loyal Customers Become a Volunteer Sales Force and Citizen Marketers: When People are the Message.
Jackie is a Forbes.com contributor, writing about customer loyalty and word of mouth marketing. A TEDx speaker, who's work is featured in the Wall Street Journal, the New York Times, BusinessWeek, and Advertising Age. She's an 11-year veteran of IBM, resides in Austin, Texas and as you'll hear an exceptional communicator.
Lady Trinity WARRIOR
"Today, obscurity is the enemy."
-Jackie Huba
Highlights –
Resources –
Guest Contact –
Mentions –
Gifts –
Are YOU a Creative Warrior? Find out and take the Creative Warrior Assessment for FREE ($10 Value).
Check out Creative Warriors Gifts Page where you can grab free gifts from previous guests.
Affiliate Links: Disclosure of Material Connection: Some of the links in the post above are "affiliate links". This means that if you click on the link and purchase the item, I will receive an affiliate commission. Regardless, I only recommend products and services I use personally and believe will add value to my readers. I am disclosing this in accordance with the Federal Trade Commission's 16 CFR, Part 255: "Guides Concerning the Use of Endorsements and Testimonials in Advertising."