Lady Trinity WARRIOR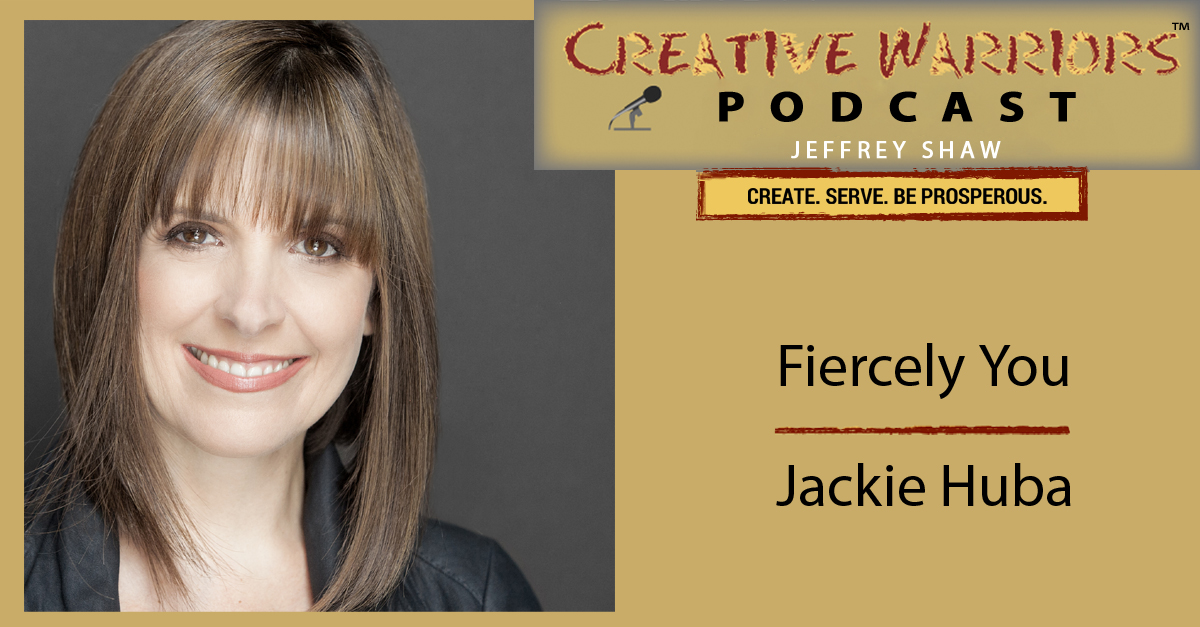 Do you ever feel like you're holding yourself back? Not being your most confident, bold and unabashedly you for fear of "being too much?" Who better to learn from about being unapologetically you than drag queens! Today we're talking about what you can learn about growing, managing and owning your confidence from drag queens to be fiercely you.
Jackie Huba challenges people to express the best in themselves while teaching them effective ways to market their brand. She is the author of three books on customer loyalty, including Monster Loyalty: How Lady Gaga Turns Followers into Fanatics which she previously discussed on our show. Jackie has a unique perspective, and her ideas are always thought provoking.
A former IBM executive, Jackie has been helping people build confidence, take risks, and live more fearlessly by harnessing the transformative art of drag. Her most recent book Fiercely You: Be Fabulous and Confident by Thinking Like a Drag Queen centers on her interviews with the world's top drag queens and her experience doing drag as a female character, aka the amazing Lady Trinity.
Jackie translated her work into a dazzling, unforgettable TEDx Talk-Vancouver in 2015. Making TED Talk history, her presentation "Unleash the Power of Your Inner Drag Queen" was the first ever TED Talk to be done by a female drag queen and pushed the boundaries to help change lives.
Lady Trinity WARRIOR
"Confidence is taking action in the face of fear."
-Jackie Huba
Highlights –
Resources –
Guest Contact –
Mentions –
Gifts –
Are YOU a Creative Warrior? Find out and take the Creative Warrior Assessment for FREE ($10 Value).
Check out Creative Warriors Gifts Page where you can get free gifts from previous guests.
Affiliate Links: Disclosure of Material Connection: Some of the links in the post above are "affiliate links". This means that if you click on the link and purchase the item, I will receive an affiliate commission. Regardless, I only recommend products and services I use personally and believe will add value to my readers. I am disclosing this in accordance with the Federal Trade Commission's 16 CFR, Part 255: "Guides Concerning the Use of Endorsements and Testimonials in Advertising."