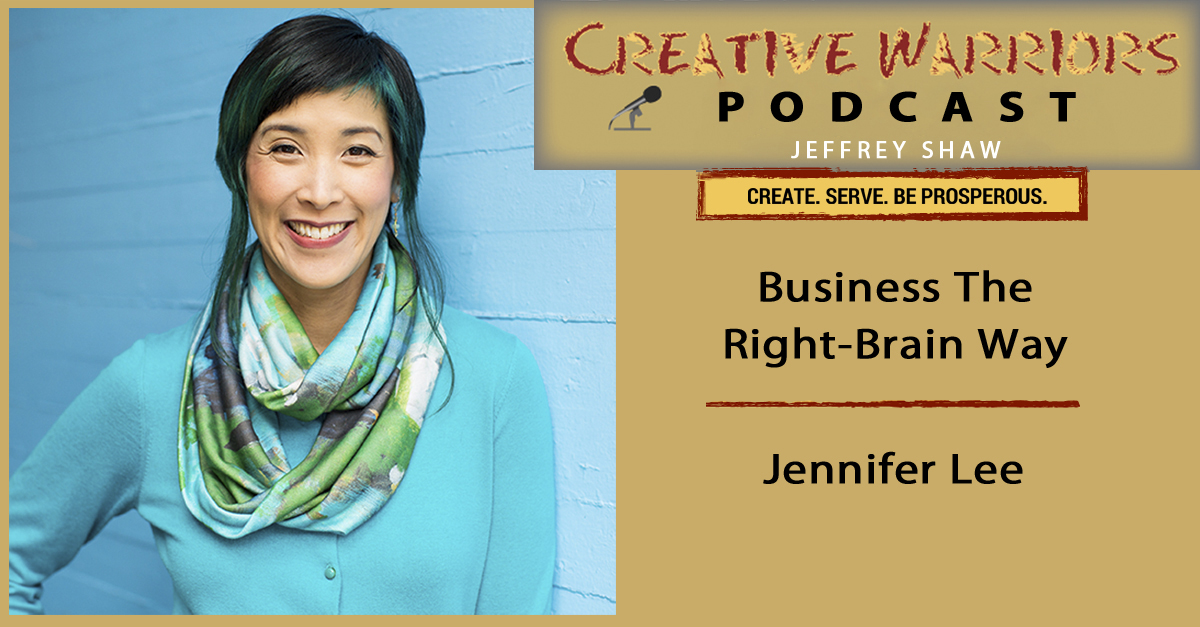 The act of being in business is one of the most creative things a person will ever do. While starting or running a business may appear to be nothing like "creating" your chosen work, it is, in fact, more closely aligned than you think.
Jennifer Lee, the author of Building Your Business the Right-Brain Way and The Right-Brain Business Plan, joins us to share her insights on how a creative person can apply their creativity to develop a wildly successful business.
After spending 10 years climbing the corporate ladder and getting tired of living her dream "on-the-side," Jennifer took the leap to pursue her passions full-time. She has been featured in the Wall Street Journal, Entrepreneur, U.S. News & World Report, Whole Living, Family Circle, Cloth Paper Scissors Studios, and Choice.
Highlights –
Resources –
Guest Contact –
Mentions –
Gifts –
Jennifer is generously offering Free "playsheets" from her books . Check out Creative Warriors Gifts Page where you can grab Jennifer's offer as well as check out the free gifts from previous guests.
Affiliate Links: Disclosure of Material Connection: Some of the links in the post above are "affiliate links". This means that if you click on the link and purchase the item, I will receive an affiliate commission. Regardless, I only recommend products and services I use personally and believe will add value to my readers. I am disclosing this in accordance with the Federal Trade Commission's 16 CFR, Part 255: "Guides Concerning the Use of Endorsements and Testimonials in Advertising."