WARRIOR of Light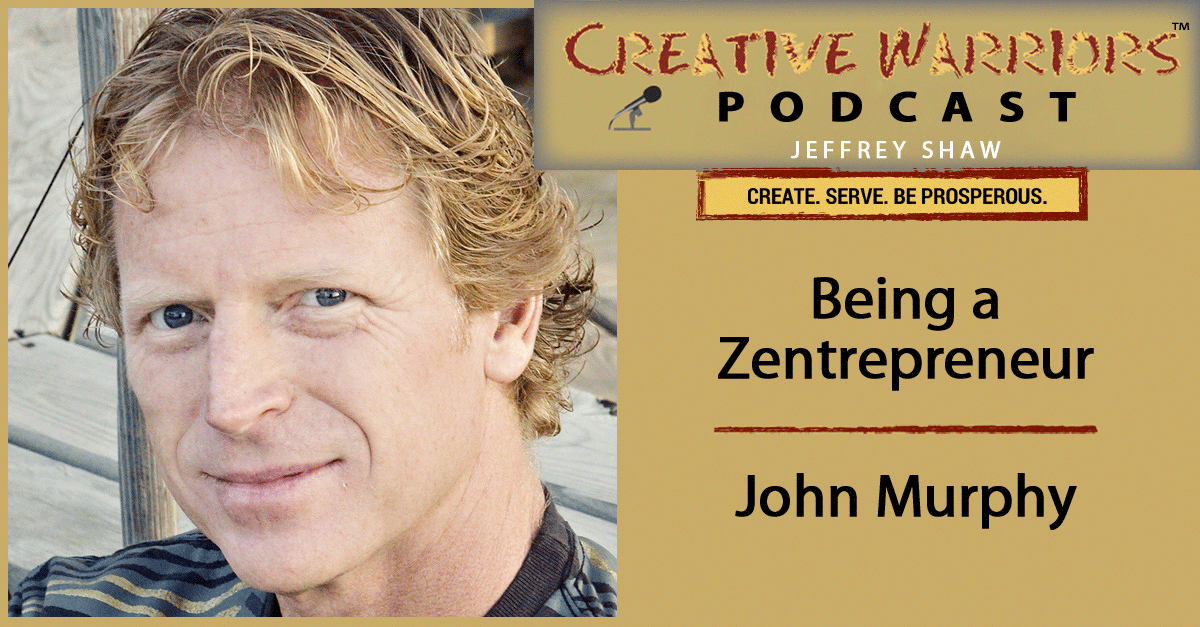 Personal development and spirituality are undeniably a part of being an entrepreneur, a Creative Warrior. When you're in business offering the world your talent, putting yourself and your emotions on the line every day, it becomes clear that you must do both inner and outer work to find your joy. Today we have someone here to discuss navigating the process of inner and outer work.
John Murphy is the founder and CEO of Venture Management Consultants, Inc., a firm specializing in creating lean, high-performance work environments. As a business consultant, John has trained thousands of people from over 50 countries, including Fortune 500 executives, project leaders, military leaders, managers, and black belts.
John is a critically-acclaimed authority on peak performance, transformational leadership, and healthy mind-body-spirit. John has appeared on over 400 radio and television stations, and his work has been featured in over 40 newspapers nationwide. He has contributed to numerous publications and authored 18 books, including Zentrepreneur, which we're going to be talking about today.
WARRIOR of Light
"People don't fear change, they fear pain."
-John Murphy
Highlights –
Resources –
Guest Contact –
Mentions –
Gifts –
Are YOU a Creative Warrior? Find out and take the Creative Warrior Assessment for FREE (normally $10).
John is offering the chance to win a free signed copy of Zentrepreneur. Check out Creative Warriors Gifts Page where you can grab John's offer as well as check out the free gifts from previous guests.
Affiliate Links: Disclosure of Material Connection: Some of the links in the post above are "affiliate links". This means that if you click on the link and purchase the item, I will receive an affiliate commission. Regardless, I only recommend products and services I use personally and believe will add value to my readers. I am disclosing this in accordance with the Federal Trade Commission's 16 CFR, Part 255: "Guides Concerning the Use of Endorsements and Testimonials in Advertising."