Faithfully-Loving WARRIOR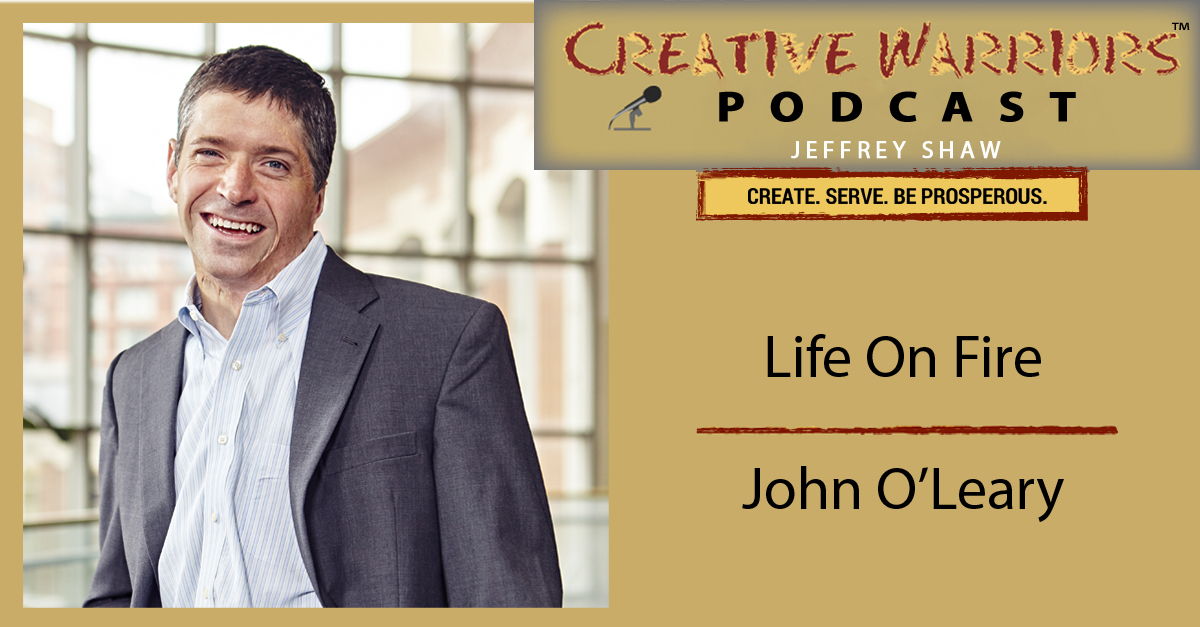 There are a lot of inspirational stories. And then there's the story of today's guest, John O'Leary. His story is unlike any other I've ever heard. John's sharing his amazing experience to set your life On Fire and help you to make the 7 choices that will ignite you to live a radically inspired life.
John O'Leary is an in-demand speaker who shares his gift of perspective and passion. He uses his incredible life story as a backdrop with 50,000 people at more than 120 events worldwide each year to call on all people to wake up, leave indifferent, accidental living behind and make the choices to live radically inspired lives every day.
In his first book On Fire: The 7 Choices to Ignite a Radically Inspired Life, John hopes you'll realize that if you're not making intentional choices, life is still happening—you're just not truly living it. Never expected to survive a life-changing accident as a child, John not only lives a full life inspiring others, he challenges you to choose to live from a place of love and watch how lives and the world changes; starting with your own.
Faithfully-Loving WARRIOR
"Don't confuse being awake with being alive."
-John O'Leary
Highlights –
Resources –
Guest Contact –
Mentions –
Gifts –
Are YOU a Creative Warrior? Find out and take the Creative Warrior Assessment for FREE ($10 value).
John has been generously offered us The Spark One Week Challenge Program. Check out Creative Warriors Gifts Page where you can grab John's offer as well as check out the free gifts from previous guests.
Affiliate Links: Disclosure of Material Connection: Some of the links in the post above are "affiliate links". This means that if you click on the link and purchase the item, I will receive an affiliate commission. Regardless, I only recommend products and services I use personally and believe will add value to my readers. I am disclosing this in accordance with the Federal Trade Commission's 16 CFR, Part 255: "Guides Concerning the Use of Endorsements and Testimonials in Advertising."