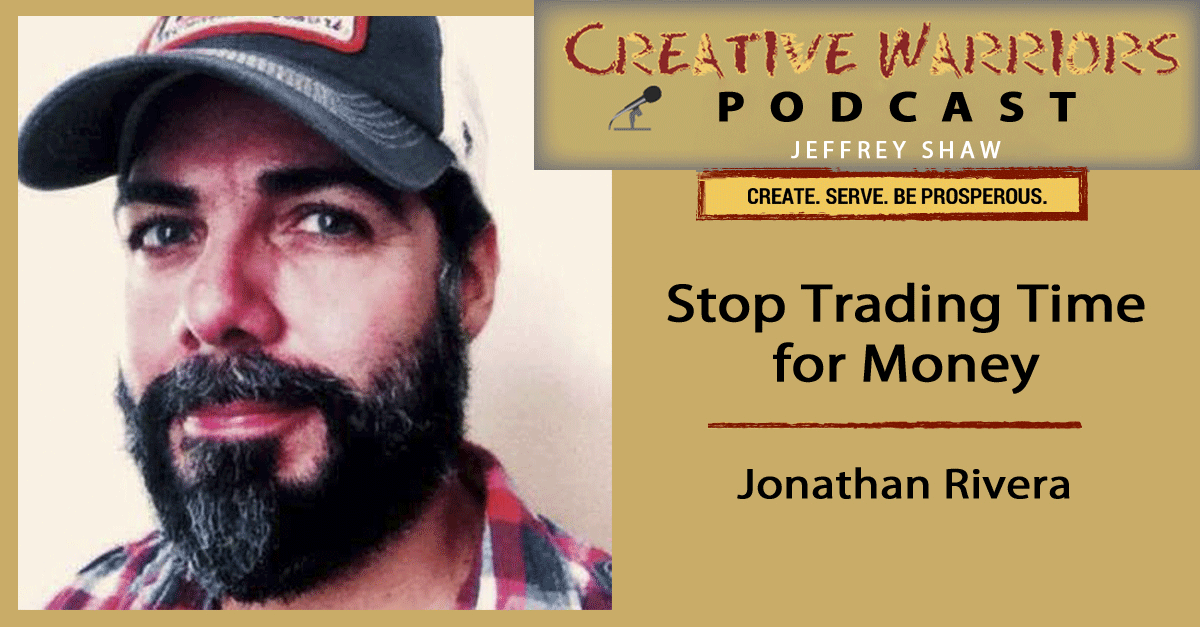 Building a business takes a leap of faith. Achieving your goals takes persistence and coming back after losing it all takes a big dose of resilience. Jonathan Rivera gave up trading time for money as an electrician 11 years ago to pursue freedom. He made it big, lost it all in the "financial crash" and learned what it truly means to pursue your passion.
Jonathan's first start up was in real estate. Within the first year, he owned a million dollars worth of real estate. Then the market tanked, and he lost it all. After 2 years of feeling sorry for himself, he put on his big-boy pants and got to work.
Over the past 8 years, he has built a business of passive income through diversifying his work while he pursues his dream of location independence. Jonathan runs his real estate rental business in less than 4 hours of work per week leaving him time to pursue's other ways to secure his future while doing things he loves.
Highlights –
Resources –
Guest Contact –
Mentions –
Gifts –
Check out Free Gifts from our amazing podcast guests!
Affiliate Links: Disclosure of Material Connection: Some of the links in the post above are "affiliate links". This means that if you click on the link and purchase the item, I will receive an affiliate commission. Regardless, I only recommend products and services I use personally and believe will add value to my readers. I am disclosing this in accordance with the Federal Trade Commission's 16 CFR, Part 255: "Guides Concerning the Use of Endorsements and Testimonials in Advertising."