WARRIOR of Resilience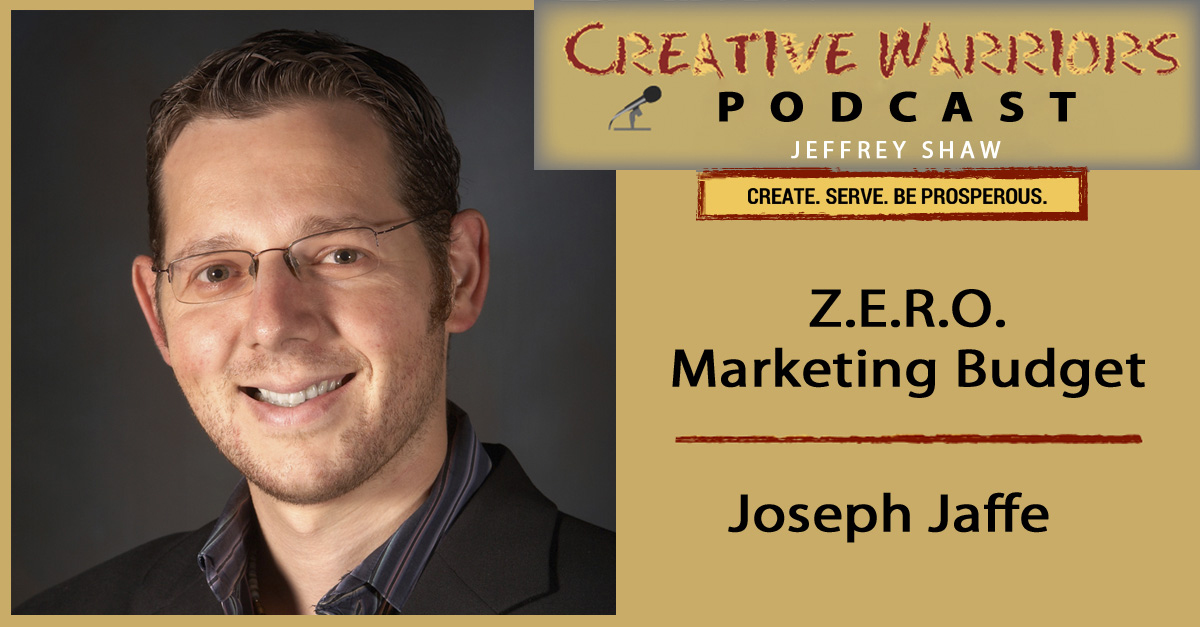 Wouldn't it be fantastic if marketing your business and your work didn't cost anything? If your marketing budget was Zero? Not only is it possible, but it may also be the best way to promote your business.
One of the most sought-after consultants, speakers and thought leaders on innovation, marketing, new media and social media, Joseph Jaffe is Founder and CEO of Evol8tion, an innovation agency that connects startups with established brands.
Joseph's most recent book is ZERO- zero paid media as the new marketing model. His impassioned, straight-shooting and honest perspectives have made him a go-to marketing expert for every major media outlet. Jaffe's popular blog and audio podcast, "Jaffe Juice," provides daily and weekly commentary on all things new in marketing.
WARRIOR of Resilience
"The ideas that are changing the world are not coming from big businesses they are coming from people like you and me!"
-Joseph Jaffe
Highlights –
What is a good customer retention rate?

Why you should invest in your current customers

See if you are churning through clients or building loyal fans

The advantage of being a small business

Flipping the funnel defined
Resources –
Free Webinar: I'll be sharing how to leverage your creative side and use it as an advantage in business. Join me for my free webinar, How To Be Successful in Business When You're Marketing Yourself and Your Talent. Sign up for the webinar here or text warrior to number 33444 to register and unleash your creative-thinking to propel your business forward.
Getting your point across in business can be tricky. Grammarly uses a browser extension to check your text for spelling and grammatical errors anytime you write something online to help you avoid mistakes in comments, tweets, and status updates. Get access to your own private editor 24/7!
Regain time and transform your commute, workout or chores into fun, productive ME TIME! Audible books are offering a free audio book, try it, like it and stay or cancel and keep your free Audible book. Go to Audible Trial.
Guest Contact –
Mentions –
"To defend the past is far riskier than creating the future." Peter Drucker

"It's what I've never seen that I recognize." Diane Arbus

"Precedent is the hallmark of mediocrity." JFK

"I never lost a game; I just ran out of time." Vince Lombardi
Gifts –
Check out Free Gifts from our amazing podcast guests!