Peaceful WARRIOR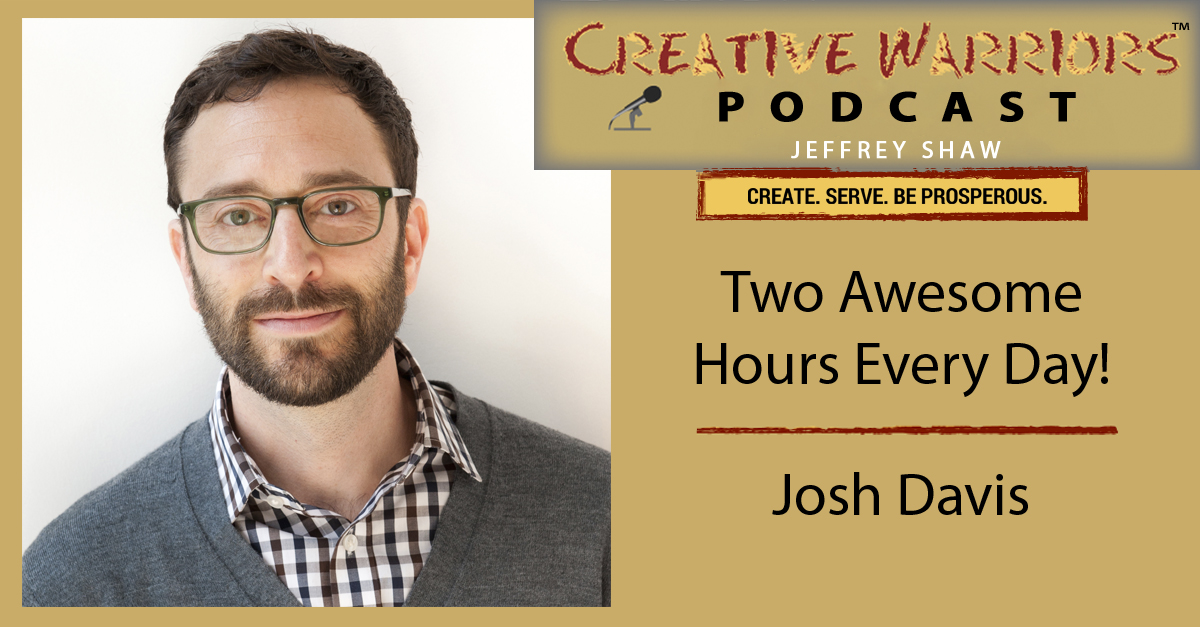 Ever wish you could figure out how to get more done? What if working smarter meant working with the way your brain is wired instead of against it? Today we are digging into how to gain two AWESOME, highly creative hours a day instead of just extending your day to accomplish your objectives. In this episode, we review 5 winning strategies.
Josh Davis, Ph.D. is the author of the international bestseller, Two Awesome Hours: Science-Based Strategies to Harness Your Best Time and Get Your Most Important Work Done. Josh coaches and trains individuals in the art of public speaking and managing being overwhelmed. His writings have appeared in Harvard Business Review, Business Insider, Fast Company, Huffington Post, strategy+business, Training + Development, People & Strategy, the NeuroLeadership Journal, Psychology Today, and others.
Josh holds a bachelor from Brown University and a Ph.D. from Columbia University. He is the Director of Research and Lead Professor of the NeuroLeadership Institute. His past work has included mechanical engineering, teaching in a Brooklyn Public High School, and serving on the faculty in the Department of Psychology at Barnard College of Columbia University.
Peaceful WARRIOR
"Decision-making points are a gift when they come along seize them!"
-Josh Davis
Highlights –
Resources –
Guest Contact –
Mentions –
Gifts –
Are YOU a Creative Warrior? Find out and take the Creative Warrior Assessment for FREE (normally $10).
Check out Creative Warriors Gifts Page where you can grab free gifts from previous guests.
Affiliate Links: Disclosure of Material Connection: Some of the links in the post above are "affiliate links". This means that if you click on the link and purchase the item, I will receive an affiliate commission. Regardless, I only recommend products and services I use personally and believe will add value to my readers. I am disclosing this in accordance with the Federal Trade Commission's 16 CFR, Part 255: "Guides Concerning the Use of Endorsements and Testimonials in Advertising."