WARRIOR of Risk and Daring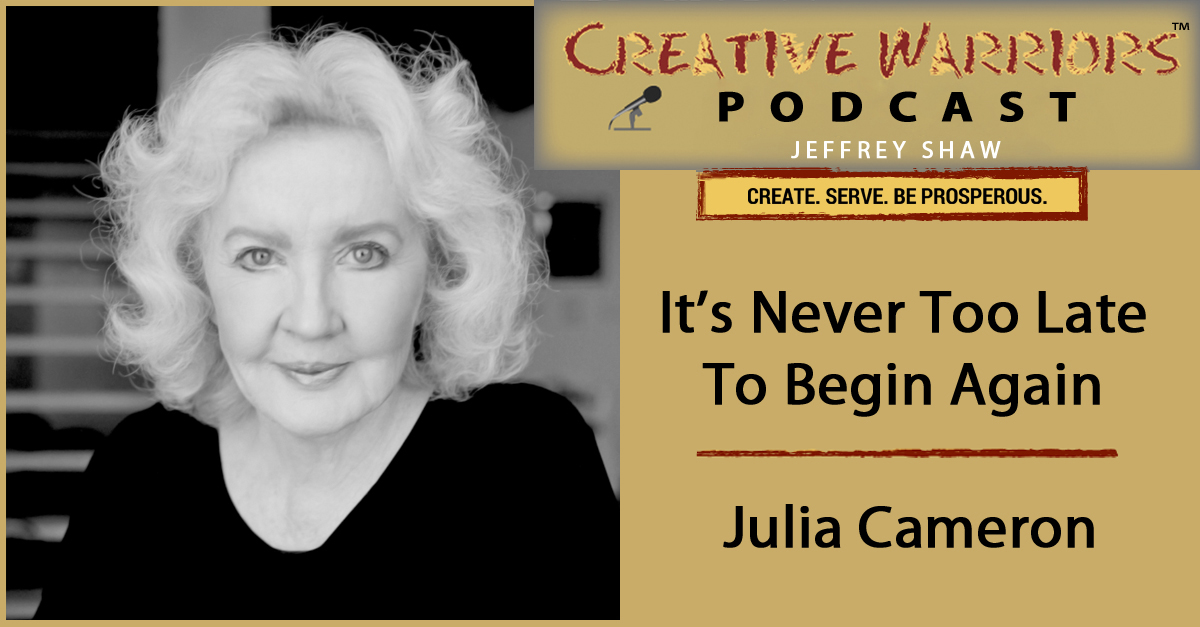 Have you ever wanted to be apart of a rare chat with a masterful creative thinker who has spent a lifetime helping others dare to live their dreams? That day has arrived! We have with us the amazing and legendary Julia Cameron. Julia is most known for her groundbreaking work, The Artist's Way, but as you'll uncover her legacy is far reaching.
Julia is the author of more than 40 books that have sold more than 4 million copies worldwide and is considered the Grand Dame of creative development for good reason. She has been an active artist for more than four decades, as well as a playwright, songwriter, and poet with multiple credits in theater, film, and television on top of being a creative process novelist.
Today we are discussing Julia's most recent book, It's Never Too Late To Begin Again. Second chances are something we create, and in mid-life, as in anytime we are making a major transition, there are always constructive inspirational ways to redefine and re-create our lives. 
WARRIOR of Risk and Daring
"Often when we say it is too late for us to begin something, what we're really saying is we're not willing to be a beginner."
-Julia Cameron
Highlights –
Resources –
Guest Contact –
Mentions –
Gifts –
Are YOU a Creative Warrior? Find out and take the Creative Warrior Assessment for FREE (normally $10).
Check out Creative Warriors Gifts Page where you can grab free gifts from previous guests.
Affiliate Links: Disclosure of Material Connection: Some of the links in the post above are "affiliate links". This means that if you click on the link and purchase the item, I will receive an affiliate commission. Regardless, I only recommend products and services I use personally and believe will add value to my readers. I am disclosing this in accordance with the Federal Trade Commission's 16 CFR, Part 255: "Guides Concerning the Use of Endorsements and Testimonials in Advertising."