WARRIOR of Curiosity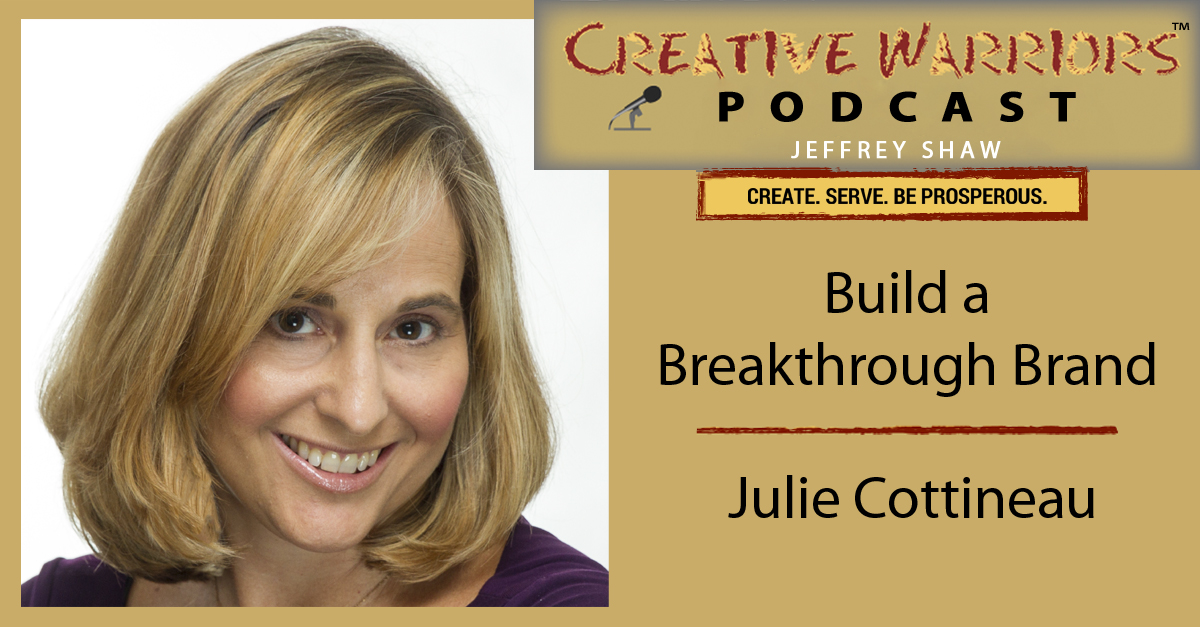 There's branding, and then there's branding with a twist! Find out how to get your brand to stand out in a competitive market. Take off your brand blinders and leave "me too" marketing behind. Today's episode is full of tremendous insight and is followed by a fantastic opportunity by a truly gifted brand expert.
Julie Cottineau honed her branding chops at a series of high-level client and agency positions including Richard Branson's Virgin Management, Grey Global and Interbrand. She is the founder and CEO of BrandTwist brand consultancy and the dean and creator of Brand School by BrandTwist a unique and actionable online branding class for entrepreneurs, small businesses, and non-profits.
Her own life has been full of magical TWISTS that have led her to reside in Westchester NY with her husband and two wonderful children. She is the author the best-selling book Twist: How Fresh Perspectives Build Breakthrough Brands and is a highly rated keynote speaker and a global authority on impactful and effective branding.
WARRIOR of Curiosity
"The number one competitor for our businesses is apathy."
-Julie Cottineau
Highlights –
Resources –
Guest Contact –
Mentions –
Gifts –
Are YOU a Creative Warrior? Find out and take the Creative Warrior Assessment for FREE (normally $10).
As a special offer to our listeners, Julie will provide a free Brand Health Check. This Brand Health Check is a 60-minute strategy session over the phone or Skype where Julie will review your current branding materials and challenges and provide strategic advice on how to create a Brand TWIST – your unique personal and professional brand message. This is a $350 value, offered as a free gift to qualified applicants from the Creative Warriors Community. Check out Creative Warriors Gifts Page where you can grab Julie's offer as well as check out the free gifts from previous guests.
Affiliate Links: Disclosure of Material Connection: Some of the links in the post above are "affiliate links". This means that if you click on the link and purchase the item, I will receive an affiliate commission. Regardless, I only recommend products and services I use personally and believe will add value to my readers. I am disclosing this in accordance with the Federal Trade Commission's 16 CFR, Part 255: "Guides Concerning the Use of Endorsements and Testimonials in Advertising."