Angel WARRIOR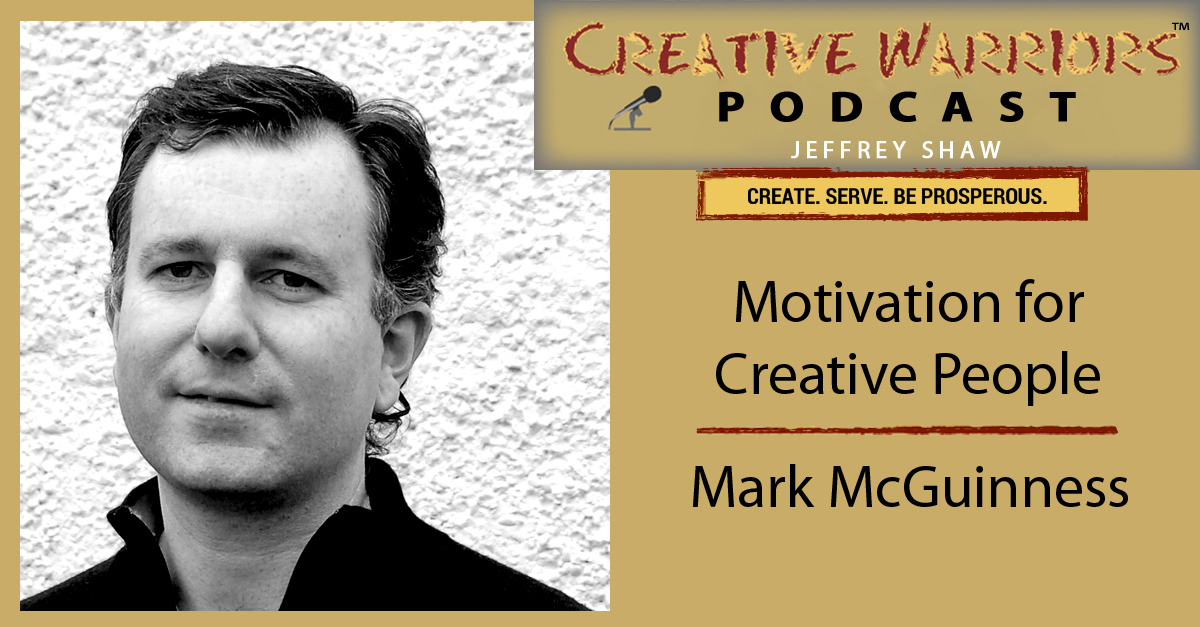 Have you ever struggled with motivation or jumpstarting a creative project? Or get confused by the fact that you are procrastinating doing what you are most passionate about? Motivation in creative work can be very complicated, but it doesn't have to be that way. Life, as a creative entrepreneur can be empowering and liberating!
Mark McGuinness is a poet, author and coach for creative professionals – artists, creatives, performers, and entrepreneurs. His first book, Resilience: Facing Down Rejection and Criticism was an Amazon Creativity best seller. I was super excited to chat about his latest book, Motivation for Creative People. Mark is also a 99U.com columnist and a co-author of the 99U best sellers, Manage Your Day-to-Day and Maximize Your Potential.
Based in London, UK, he coaches clients and consults for agencies and studios all over the world such as the BBC, Channel 4, HOW Design, Magnum Photos, McCann Erickson, and the Royal College of Art. Mark's work has been featured in Vogue US, The Wall Street Journal, Creative Review, and on the Discovery Health Channel.
Angel WARRIOR
"Entrepreneurship is a profoundly creative act at its core."
-Mark McGuiness
Highlights –
Resources –
Guest Contact –
Mentions –
Gifts –
Are YOU a Creative Warrior? Find out and take the Creative Warrior Assessment for FREE (normally $10).
Check out Creative Warriors Gifts Page where you can grab free gifts from previous guests.
Affiliate Links: Disclosure of Material Connection: Some of the links in the post above are "affiliate links". This means that if you click on the link and purchase the item, I will receive an affiliate commission. Regardless, I only recommend products and services I use personally and believe will add value to my readers. I am disclosing this in accordance with the Federal Trade Commission's 16 CFR, Part 255: "Guides Concerning the Use of Endorsements and Testimonials in Advertising."