INNER UNICORN WARRIOR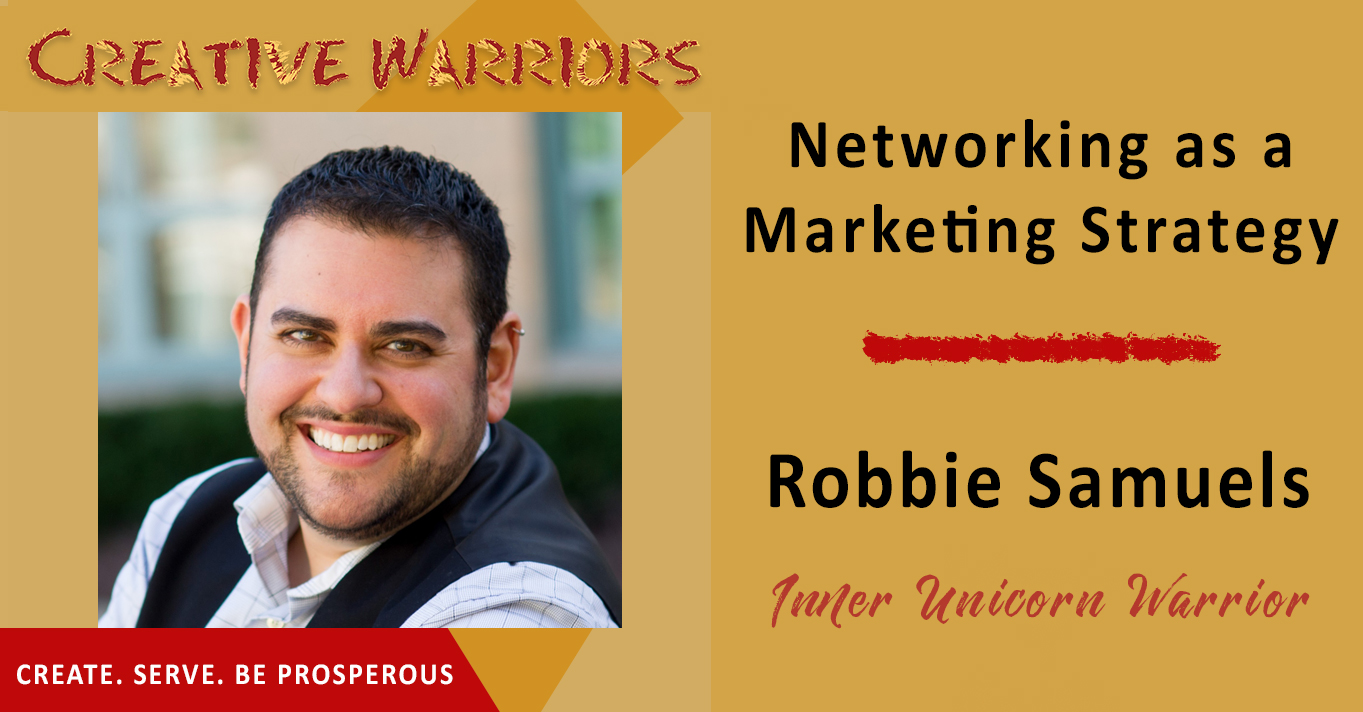 So often we can feel sorry for ourselves because we're not given the opportunities we think we deserve. We feel overlooked and unappreciated. When we take this attitude, we are avoiding taking responsibility for our relationships. You can't complain about the results you're getting if you're hiding in the corner.
I've never been comfortable networking, and it took a mindset shift for me to realize I needed to "get over myself." The reason I avoided networking is that I had a mindset of scarcity and believed I wouldn't be able to handle the relationships. Because of this, I've missed out on a lot of opportunities throughout the years. It really is true: networking equals impact.
You need to go into networking opportunities with intention. Set yourself up for success by setting aside follow-up time and drafting your emails before you go. Be aware of body language and engage with people who are naturally open. Don't overthink things like opening lines and instead focus on being interested in learning about other people.
To explore this further, I've brought in a networking expert who has truly changed my life: Robbie Samuels. Robbie has been recognized as a "networking expert" by Inc. and Lifehacker, and is the author of the best-selling business book Croissants vs. Bagels: Strategic, Effective, and Inclusive Networking at Conferences. A professional member of the National Speakers Association, he has been speaking on the topic of inclusive networking for over a decade. As a consultant and coach, he shares how to create more inclusive and engaging connections.
Download this episode today to get your head around the abundance that's available to you through the relationships you can build.
INNER UNICORN WARRIOR 
"Your impact on this world is directly related to your willingness to engage your community." -Robbie Samuels
Highlights –
You can't complain about being overlooked if you're sitting in the corner.

If you're afraid of a large network, focus on small touchpoints.

Ask yourself, "What can I offer?" before attending a networking event.

Write your follow-up email draft before you go to the event.

Schedule a follow-up time before you go to the event.

Come back from events with knowledge that is actionable.

Avoid asking the "what do you do" question.

Instead of giving your title when people ask you what you do, tell people who you serve.

Thank people who have made a great connection for you.

Take a host mentality to any event.

Don't "spray and pray" with your business card. It's like human spam.
Guest Contact –
Contact Jeffrey –
Resources –
Have Your Website Brand Message Reviewed!

Is your website and are all your marketing materials speaking the right LINGO of your ideal customers? Often it's not which is why you're not converting traffic and leads to clients and attracting your most profitable customers. Fill out the simple LINGO Review application and I'll take a look at your website. If I have suggestions for you to improve your brand message (I almost always do), we'll set up a complimentary 30-minute call to discuss. A select number of websites are also chosen for my LINGO Review Video Series. Fill out the application today and let's get your business speaking the right LINGO!
Affiliate Links: Disclosure of Material Connection: Some of the links in the post above are "affiliate links". This means that if you click on the link and purchase the item, I will receive an affiliate commission. Regardless, I only recommend products and services I use personally and believe will add value to my readers. I am disclosing this in accordance with the Federal Trade Commission's 16 CFR, Part 255: "Guides Concerning the Use of Endorsements and Testimonials in Advertising."