THE NEVER QUIT WARRIOR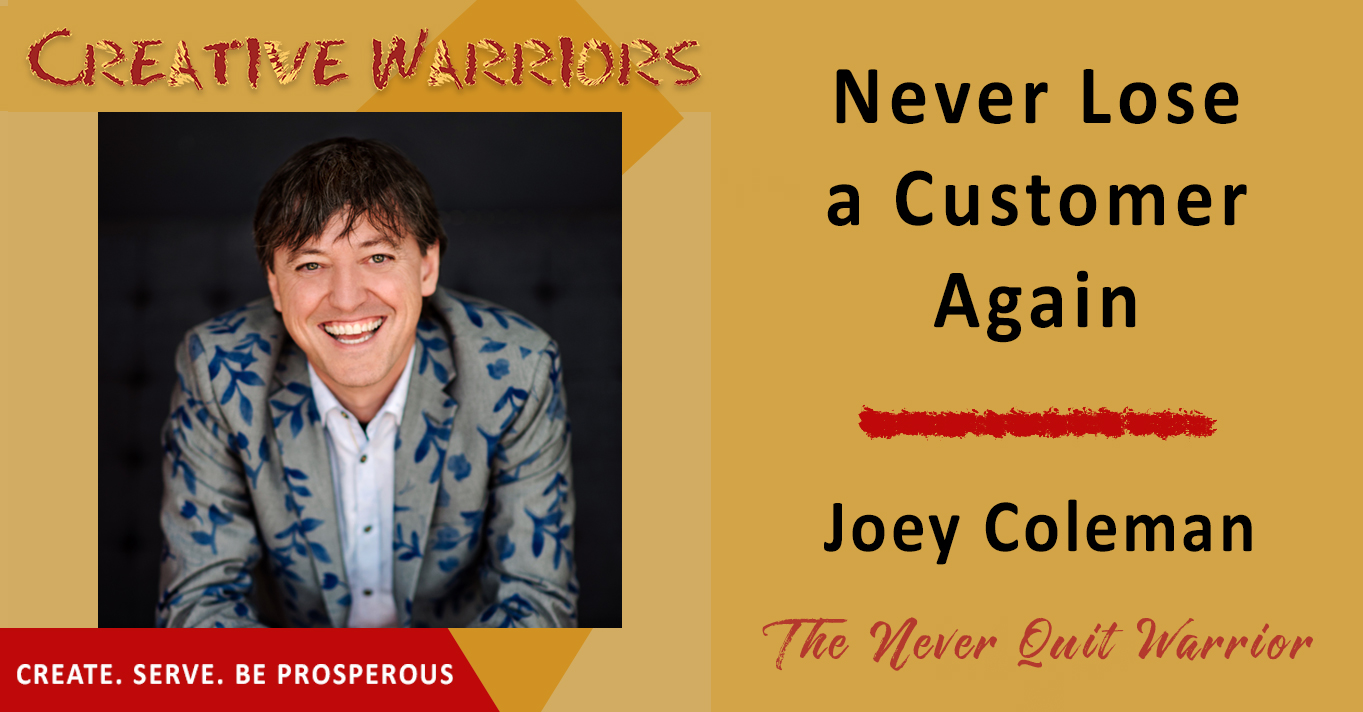 So many businesses today stress one thing: customer acquisition. As important as this may seem, studies have shown that 20-70% customers stop doing business with a company in the first 100 days. Then what? Ultimately, customer
retention
is what will make you more sales in the long run. When you keep your customers happy, they will become your best sales team.
So how do you work on customer retention? The first step is to understand that, no matter what your industry is, you are dealing with humans. Take into account the human brain. Consider their emotions. Look for where they need support, and what you can do to really show you care about they position they are in. What would you want if you were in their shoes?
On this episode of Creative Warriors, we are joined by Joey Coleman. Joey helps companies keep their customers.  He's an award-winning speaker and works with organizations around the world ranging from small startups to major brands such as Deloitte, Hyatt Hotels, Zappos, and Whirlpool. His First 100 Days methodology fuels the remarkable experiences his clients deliver and dramatically improves their profits. In his upcoming book, Never Lose a Customer Again, he shares strategies and tactics for turning one-time purchasers into lifelong customers.
Download this episode this episode today to hear how you can keep your customers and turn them into your largest sales force by simply giving them a piece of your heart.
THE NEVER QUIT WARRIOR   
"Serve emotional needs with nearly telepathic accuracy." – Joey Coleman
My book, LINGO: Discover Your Ideal Customer's Secret Language and Make Your Business Irresistible is now available!
Highlights –
Guest Contact –
Mentions-
Resources –
Affiliate Links: Disclosure of Material Connection: Some of the links in the post above are "affiliate links". This means that if you click on the link and purchase the item, I will receive an affiliate commission. Regardless, I only recommend products and services I use personally and believe will add value to my readers. I am disclosing this in accordance with the Federal Trade Commission's 16 CFR, Part 255: "Guides Concerning the Use of Endorsements and Testimonials in Advertising."