WARRIOR of Patience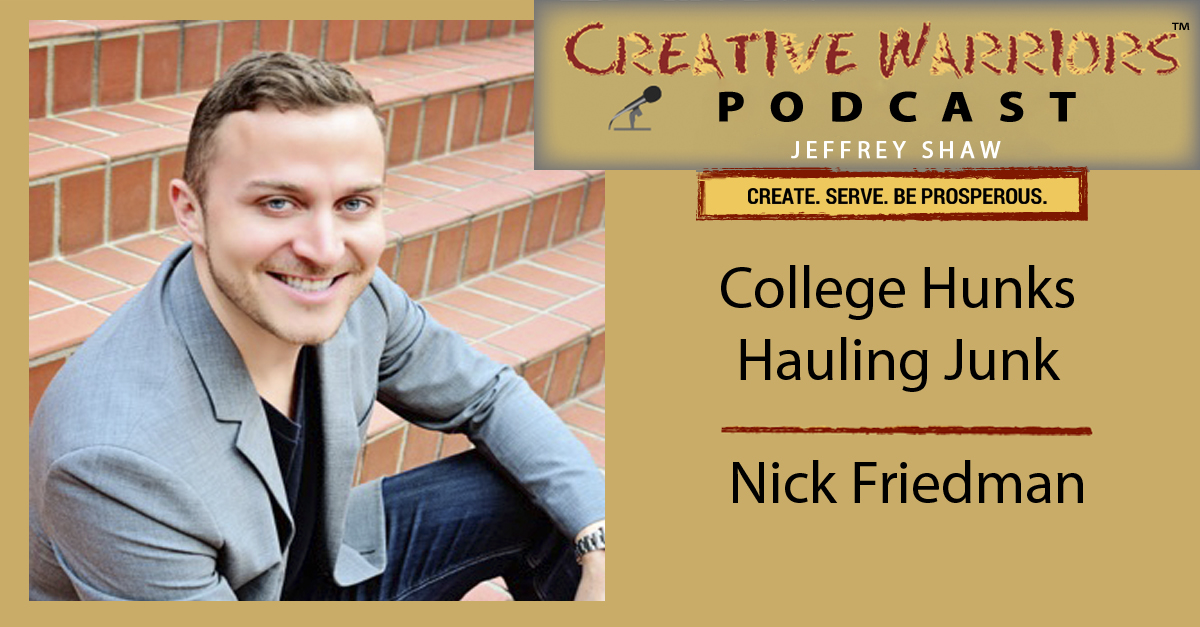 Today's episode is a mind-opening conversation proving that anything is possible. If you've ever thought that's not going to work in my industry or, sure, maybe for someone else but not me, think again. Our guest has achieved phenomenal success in an easily overlooked industry and proves anything is possible with determination, a system and a willingness to consider new ideas.
In 2003, Nick Friedman co-founded College Hunks Hauling Junk with his best friend, Omar. They used an old cargo van, doing all the hard labor and everything else themselves and made $8000. In their second year in business, they did $1.2 million dollars in sales. College Hunks Hauling Junk now has over 60 locations and does over $30 million in revenue annually.
In 2009, they appeared on INC's 500 fastest growing companies list and in 2013, won the Franchise Award. Nick, one of INC's top 30 under 30 has appeared on several tv shows- Shark Tank, Millionaire Matchmaker, The Pitch, House Hunters and more. He is also the co-author of the book, Effortless Entrepreneur. We dive into the big steps they made and how simple, consistent effort can make a lasting impact.
WARRIOR of Patience
"Always be Branding."
-Nick Friedman
Highlights –
Resources –
Guest Contact –
Mentions –
Gifts –
Are YOU a Creative Warrior? Find out and take the Creative Warrior Assessment for FREE (normally $10).
Check out Creative Warriors Gifts Page where you can grab free gifts from previous guests.
Affiliate Links: Disclosure of Material Connection: Some of the links in the post above are "affiliate links". This means that if you click on the link and purchase the item, I will receive an affiliate commission. Regardless, I only recommend products and services I use personally and believe will add value to my readers. I am disclosing this in accordance with the Federal Trade Commission's 16 CFR, Part 255: "Guides Concerning the Use of Endorsements and Testimonials in Advertising."