WARRIOR of Light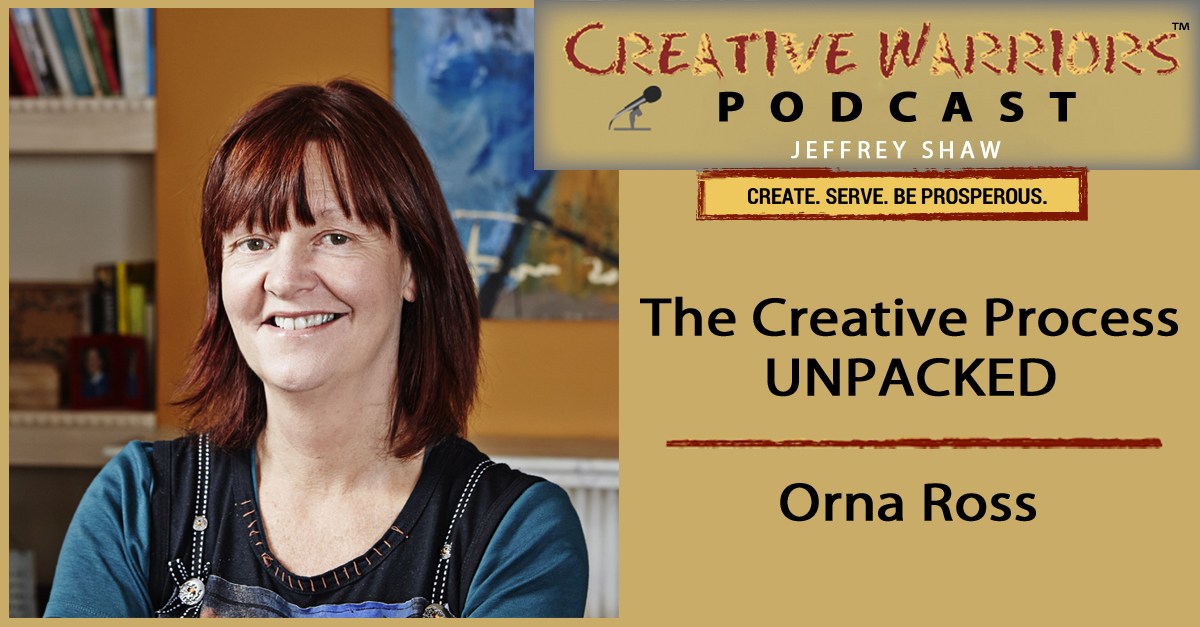 We all know the creative process is, well just that, a process. It takes presence, principles, and practice to create a rewarding process. Our guest today is sharing her insights on the creative process and discussing her soon to be release series, Go Creative!
Orna Ross is a London based Irish writer of novels and poems, and the founder of the Alliance of Independent Authors. The Bookseller named her one of the 100 most influential people in publishing. Formerly a features journalist and lecturer in Creative and Imaginative Practice at University College Dublin Orna currently spends time in a place very close to her heart, creating and supporting others in their creative process!
It's a rare opportunity for a creator to share their processes, inner thoughts, and suggestions on being in an optimum state to create, and a real blessing. We are thrilled Orna spent the time to discuss her work and share one of her poems, which was like seeing light through the trees at sunrise. 
WARRIOR of Light
"We put far too much effort on activity and not enough on cultivating creative presence."
-Orna Ross
Highlights –
Resources –
Guest Contact –
Mentions –
Gifts –
Orna has generously offered us a free copy of her book Go Creative! Check out Creative Warriors Gifts Page where you can grab Orna's offer as well as check out the free gifts from previous guests.
Are YOU a Creative Warrior? Find out and take the Creative Warrior Assessment for FREE (normally $10).
Affiliate Links: Disclosure of Material Connection: Some of the links in the post above are "affiliate links". This means that if you click on the link and purchase the item, I will receive an affiliate commission. Regardless, I only recommend products and services I use personally and believe will add value to my readers. I am disclosing this in accordance with the Federal Trade Commission's 16 CFR, Part 255: "Guides Concerning the Use of Endorsements and Testimonials in Advertising."