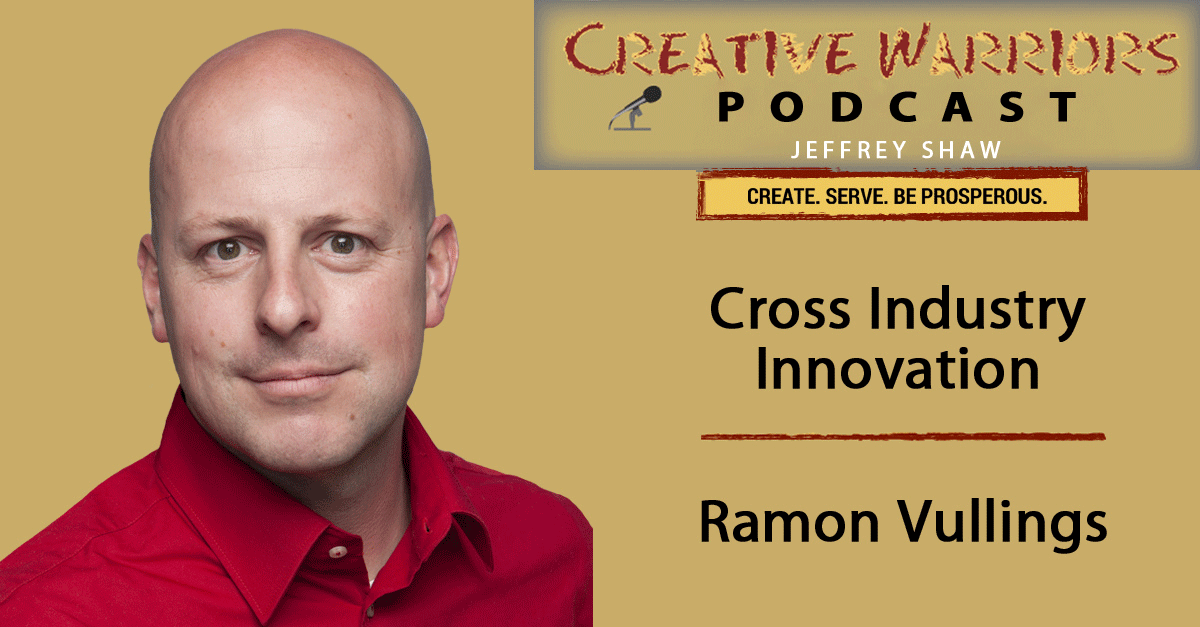 One of the best places to find fresh ideas could very well be completely outside of your current industry and commonly used resources. Cross-industry innovation is a way to create what is next and separate yourself from what is.
Ramon Vullings is an inspirational speaker, a cross-industry innovation expert, author and ideaDJ. He believes that there are positive alternatives to the way we interact and how we shape our businesses for the better.
He is also chairman of the European Association for Creativity and Innovation for sharing, developing thought leadership and linking the international creative community.
Ramon is the author of Creativity in Business and Not Invented Here, a way to jump-start your innovation efforts by going beyond the borders of your industry.
Highlights –
Resources –
Guest Contact –
Mentions –
Gifts –
Ramon is generously offering his information on "Package downloads for cross-industry innovation ." Check out Creative Warriors Gifts Page where you can grab Ramon's offer as well as check out the free gifts from previous guests.
Affiliate Links: Disclosure of Material Connection: Some of the links in the post above are "affiliate links". This means that if you click on the link and purchase the item, I will receive an affiliate commission. Regardless, I only recommend products and services I use personally and believe will add value to my readers. I am disclosing this in accordance with the Federal Trade Commission's 16 CFR, Part 255: "Guides Concerning the Use of Endorsements and Testimonials in Advertising."