Black Dog WARRIOR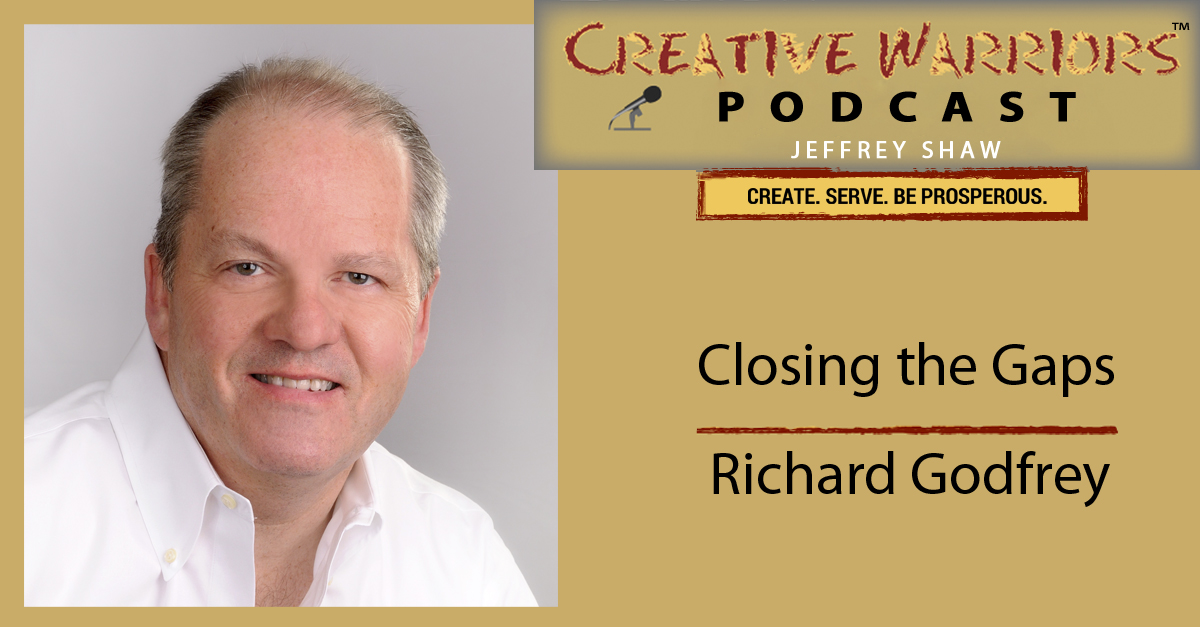 Picture this; you are standing on the side of a chasm, or a canyon and where you want to go is to the other side. Will you build a bridge to get to the other side or stay where you are? Can you fuel the effort it will take to get to the other side? What are the best tools to make it a reality? We're discussing the 3 Gaps that universally keep most people from having everything they want in life. And unpacking the principles behind closing the gap between where you are and where you can be.
Richard Godfrey is a founding partner and serves as CEO of 3 Gaps. He's an internationally recognized author, speaker, executive coach, and consultant. Previously, Richard worked as a senior international consultant with Franklin Covey. He has designed and written 16 major leadership development and training programs. His particular interest is helping individuals and organizations manage the natural friction of relationships in creative ways to drive productive outcomes.
He is the author of many books including On The Shoulders of Giants; Confronting and Conquering Challenging Times; The Seven Laws of Learning, Why Great Leaders are Great Teachers; Customer Service DNA and a ghostwriter on a whole host of meaningful topics.
Black Dog WARRIOR
"Most people really want a quick start, not a quick fix."
-Richard Godfrey
Highlights –
Resources –
Guest Contact –
Mentions –
Gifts –
Check out Creative Warriors Gifts Page where you can grab free gifts from previous guests.
Propel your business forward and register for Week of The Warrior for free. A 7-day mini-course to learn how to leverage your creative powers.
Affiliate Links: Disclosure of Material Connection: Some of the links in the post above are "affiliate links". This means that if you click on the link and purchase the item, I will receive an affiliate commission. Regardless, I only recommend products and services I use personally and believe will add value to my readers. I am disclosing this in accordance with the Federal Trade Commission's 16 CFR, Part 255: "Guides Concerning the Use of Endorsements and Testimonials in Advertising."