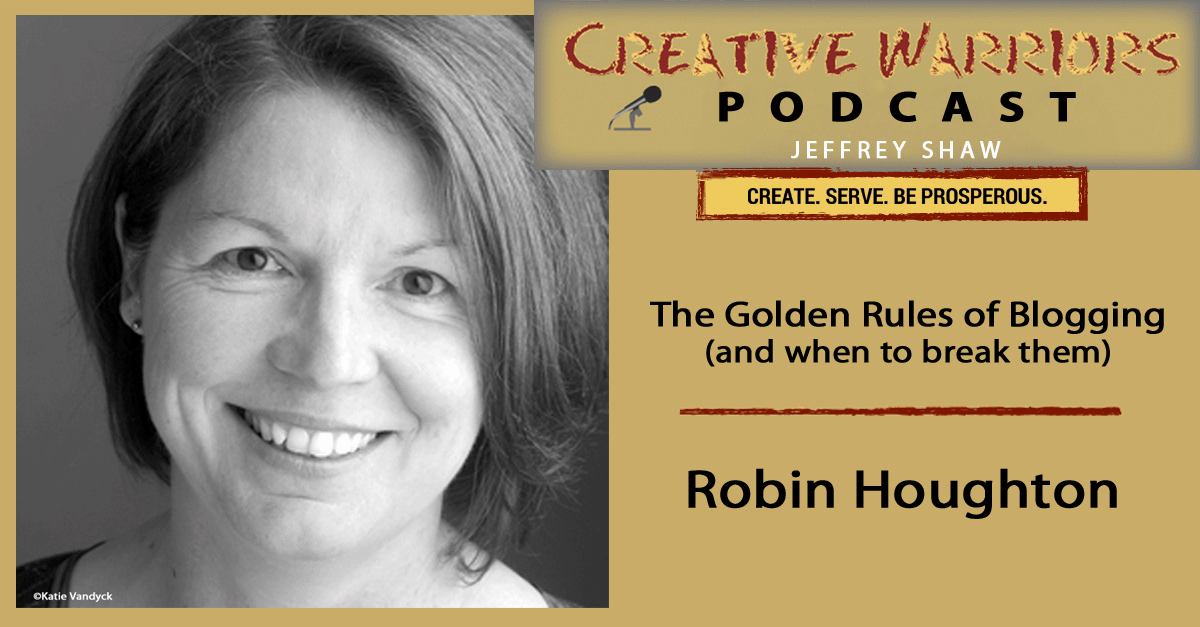 Blogging like all forms of communication is less daunting when you know the rules(and when to break them). It's even easier when you find an expert who is willing to offer valuable insider tips and insights.
Robin Houghton has 20+ years of experience in marketing and communication. Since 2002 her firm Eggbox Marketing has specialized in online marketing. Her work focuses on making the best use of social media for writers. Robin writes blogs on social media and poetry and has been a guest blogger for some sites including Social Media Today and MarketingProfs.
She is a published poet who also shared the award-winning and touching piece, 'Ellipsis' on today's episode. Robin is also a commercial copywriter and has published three books. 'Blogging for Creatives,' a best-seller that resulted in two more commissions, 'Blogging for Writers' and 'The Golden Rules of Blogging (and How to Break Them)'
Highlights –
Resources –
Guest Contact –
Mentions –
Gifts –
Check out Free Gifts from our amazing podcast guests!
Affiliate Links: Disclosure of Material Connection: Some of the links in the post above are "affiliate links". This means that if you click on the link and purchase the item, I will receive an affiliate commission. Regardless, I only recommend products and services I use personally and believe will add value to my readers. I am disclosing this in accordance with the Federal Trade Commission's 16 CFR, Part 255: "Guides Concerning the Use of Endorsements and Testimonials in Advertising."