Listening WARRIOR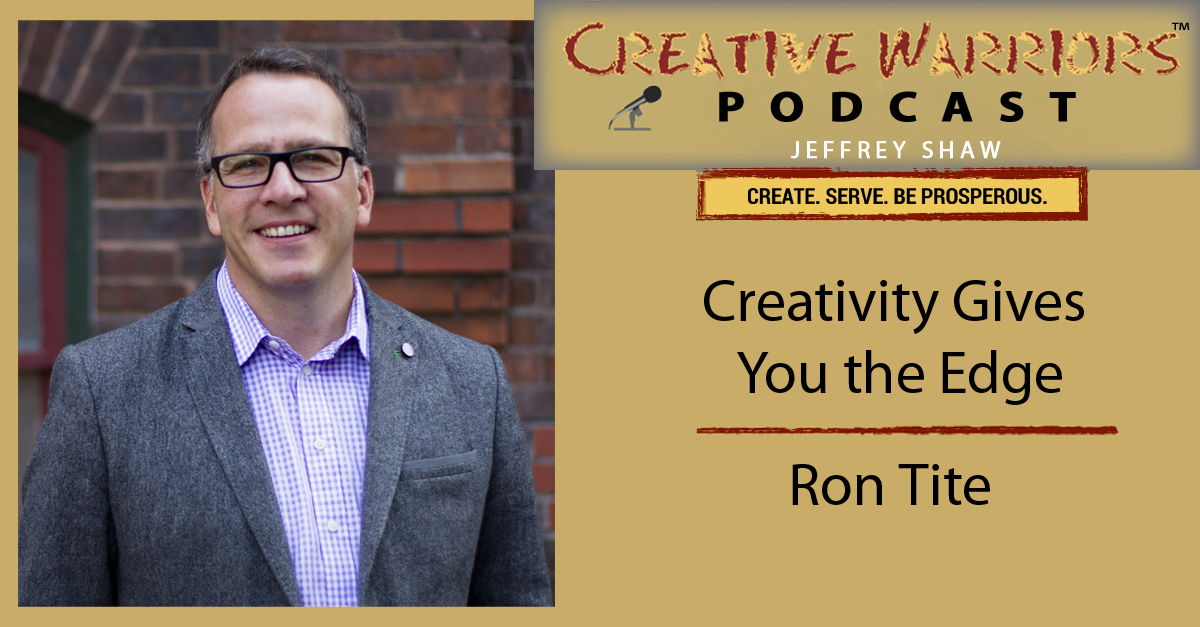 Has the time come for artists, creators, and innovators to rule the world? Does the artist have not only the skills to succeed in today's world but also something to teach the "non-artist." According to our guest, we all have an inner artist that wants to get out and express them self and when we let that happen regardless of our profession anything is possible.
Ron Tite is CEO of The Tite Group, a content marketing agency based in Toronto. He was named one of the "Top 10 Creative Canadians" by Marketing Magazine, he's been an award-winning advertising Writer and Executive Creative Director for some of the most respected brands including Air France, Evian, Hershey, Kraft, Intel, Microsoft, Volvo, and many others.
He's also Executive Producer and Host of the Canadian Comedy Award winning show Monkey Toast and is a featured marketing expert on the new Mark Burnett-produced business reality show, Dream Funded.
He has written for some other television series, penned a children's book, and wrote, performed, and produced the play, The Canadian Baby Bonus. Now he adds author to his credits with his first book, Everyone's An Artist (Or At Least They Should Be).
Listening WARRIOR
"We all have this inner artist that wants to express them self."
-Ron Tite
Highlights –
Resources –
Guest Contact –
Mentions –
Gifts –
Check out Creative Warriors Gifts Page where you can grab free gifts from previous guests.
Propel your business forward and register for Week of The Warrior for free. A 7-day mini-course to learn how to leverage your creative powers.
Affiliate Links: Disclosure of Material Connection: Some of the links in the post above are "affiliate links". This means that if you click on the link and purchase the item, I will receive an affiliate commission. Regardless, I only recommend products and services I use personally and believe will add value to my readers. I am disclosing this in accordance with the Federal Trade Commission's 16 CFR, Part 255: "Guides Concerning the Use of Endorsements and Testimonials in Advertising."