WARRIOR OF CALMNESS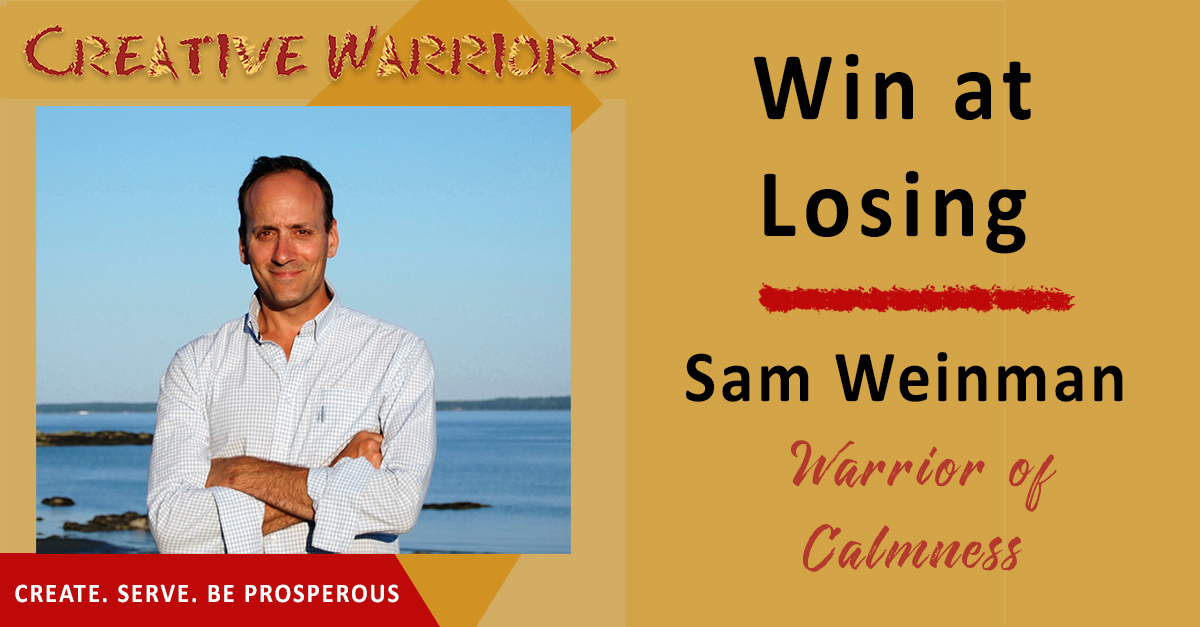 What can we gain from losing? Some of you might say nothing, but hold your horses! How can we truly learn to see the positive in losing? Is it even possible for those of us who consider ourselves to be extremely competitive? There are some real benefits to losing, and since it is an inevitable piece of life, we might as well learn how to win at losing! How though? Don't worry, we have the inside scoop, thanks to Sam Weinman.
Sam Weinman joins us today to discuss his latest book "Win at Losing," and how to find the positive in losing. Sam has been awarded with multiple first place awards in the Associated Press Sports Editors and Golf Writers Association. Impressive!
WARRIOR OF CALMNESS
"When we can see that there is an upside, even in failure, we are removing fear from the equation." -Sam Weinman
Highlights –
We are limited by the fear of failure and being unsuccessful.

The difference between losing and failing is this: losing is a fact, failure is an interpretation.

People who are competitive, understand that losing is part of the deal.

Having experience with losing is ultimately very valuable.

Have a plan for when things don't go right.

The better prepared you are for failure, the better chance you have at adapting and pivoting.

Be "work committed" but don't be attached to the outcome.

Look at challenges in a more productive way!
Guest Contact –
Resources –
Masterclass: Learn how to attract the RIGHT customers that value what you do and pay you what you're ACTUALLY worth! In the Masterclass, I reveal the one strategy that made me millions so that you can have the business of your dreams and work ONLY with your RIGHT CLIENTS! Click here to register or text Warrior to number 33444 to sign up today.
Check out the Creative Warriors RESOURCE page! A collection of the best companies, hand-selected, to help you succeed! You'll find vendors, services, products, and programs to help you Create, Serve, and Be Prosperous! All these companies have been used and approved by Jeffrey and most are used every day in his business.
Gifts –
Propel your business forward and register for Week of The Warrior for free. A 7-day mini-course to learn how to leverage your creative powers.
Affiliate Links: Disclosure of Material Connection: Some of the links in the post above are "affiliate links". This means that if you click on the link and purchase the item, I will receive an affiliate commission. Regardless, I only recommend products and services I use personally and believe will add value to my readers. I am disclosing this in accordance with the Federal Trade Commission's 16 CFR, Part 255: "Guides Concerning the Use of Endorsements and Testimonials in Advertising."