GET-TO-WORK WARRIOR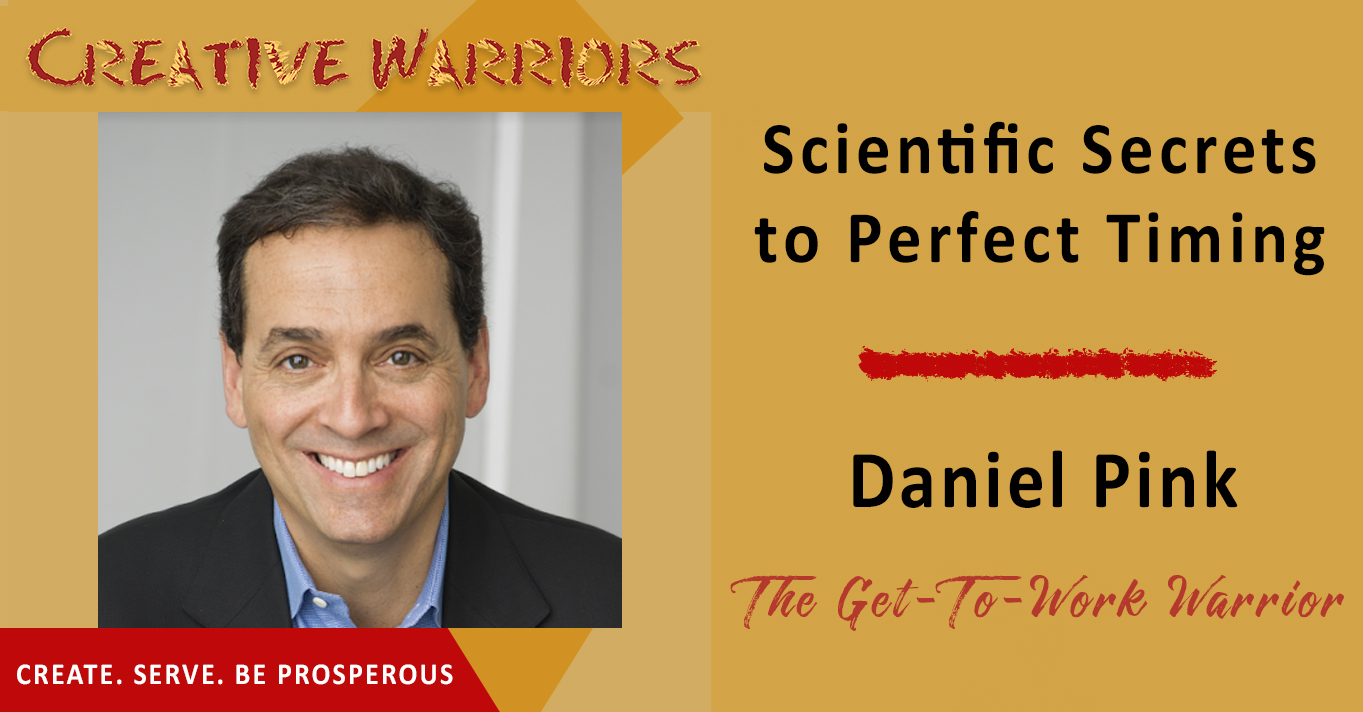 Have you ever noticed that there are times you feel more productive during the day? Ever felt like there are certain hours when your brain just doesn't work? Well, it's not all in your head. We all have internal clocks that dictate our body's functions – and your brain is no exception.
We all go through three phases in a day. We have a peak phase, a trough phase, and a recovery phase. You might think that the best time to be creative is in the peak phase, but in reality you want to save that for your recovery phase. The trough phase is when you want to do all of your administrative and "mind numbing tasks".

Of course we are all different, so the timing of these phases may be completely different. They also may change throughout your life. But if you feel like your trough phase is causing problems for you – there is a secret. It's actually called a napuccino.
What you want to do is drink some coffee, then take a nap for 20 minutes. That's about how long it takes for coffee to kick in, and the longest amount of time you should spend napping (or it'll do more cognitive harm than good.)
To dive deeper into this, I brought on a timing expert: Daniel Pink. Daniel is the author of six provocative books – including his newest, When: The Scientific Secrets of Perfect Timing, which has spend four months on the New York Times bestseller list. His other books include the long-running New York Times bestsellers Drive and To Sell is Human. His books have won multiple awards and have been translated into 38 languages.

Download this episode now so you can learn all about how you can get time on your side to be as successful as possible in your life.
THE GET-TO-WORK WARRIOR
"Our lives are episodic." -Daniel Pink
Highlights –
Guest Contact –
Contact Jeffrey –
Resources –
Affiliate Links: Disclosure of Material Connection: Some of the links in the post above are "affiliate links". This means that if you click on the link and purchase the item, I will receive an affiliate commission. Regardless, I only recommend products and services I use personally and believe will add value to my readers. I am disclosing this in accordance with the Federal Trade Commission's 16 CFR, Part 255: "Guides Concerning the Use of Endorsements and Testimonials in Advertising."