WARRIOR OF URSULA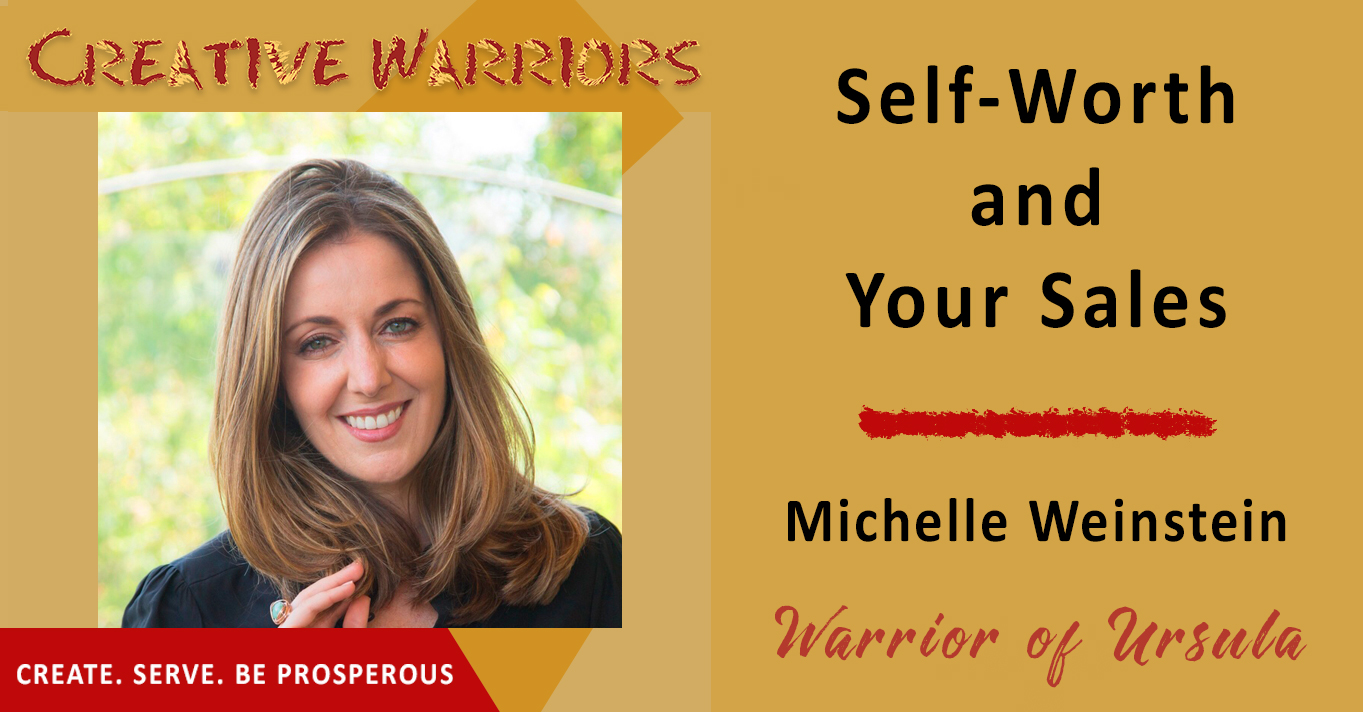 Do you ever worry that you're charging too much for your services? If you're like many Creative Warriors, you do. So many times creatives lack self-worth. They discount themselves so much, that in the end even their clients don't value them as much as they should. Instead of acting like an item on the clothing rack of Walmart, think of yourself as a limited edition item at Louis Vuitton.
You're not meant for everyone. You're special. You're Unique. You're worth top dollar. In the end, you want to find that perfect client. The one that you really connect with. It's ok to pass on some clients, and charge premium for your unique skill sets. There's only one you, and as long as you are delivering on quality, you should never be on sale.
Instead of trying to focus on getting as many clients as you can, focus on getting your ideal customers. Find the ones that respect and appreciate your work so much that they are willing to spend the extra money. 
To go further into this I brought on someone who knows about finding your true value, and selling yourself to the clients you deserve: Michelle Weinstein. Michelle has the unique ability to help you immediately identify business strengths to create a unique plan of action. More importantly, she helps you zero-in on the hidden trip wires that keep you from achieving your financial dreams. She has knocked down the doors and impressed CEO's at many billion dollar companies. Her relentless pursuit towards buyers at Costco Wholesale earned her coveted shelf space that also led to national deals with The Vitamin Shoppe. As a result of amazing relationships and opportunities, Michelle has honed a unique skill set that will help you develop the most important and valuable relationships.
Download this episode of Creative Warriors today and learn how you can find yourself worth to make the money you deserve.
WARRIOR OF URSULA
"When you miss the boat on your worth, that's when sales is really a struggle." – Michelle Weinstein 
My book, LINGO: Discover Your Ideal Customer's Secret Language and Make Your Business Irresistible is now available!
Highlights –
Guest Contact –
Mentions-
Resources –
Affiliate Links: Disclosure of Material Connection: Some of the links in the post above are "affiliate links". This means that if you click on the link and purchase the item, I will receive an affiliate commission. Regardless, I only recommend products and services I use personally and believe will add value to my readers. I am disclosing this in accordance with the Federal Trade Commission's 16 CFR, Part 255: "Guides Concerning the Use of Endorsements and Testimonials in Advertising."