Knowlege WARRIOR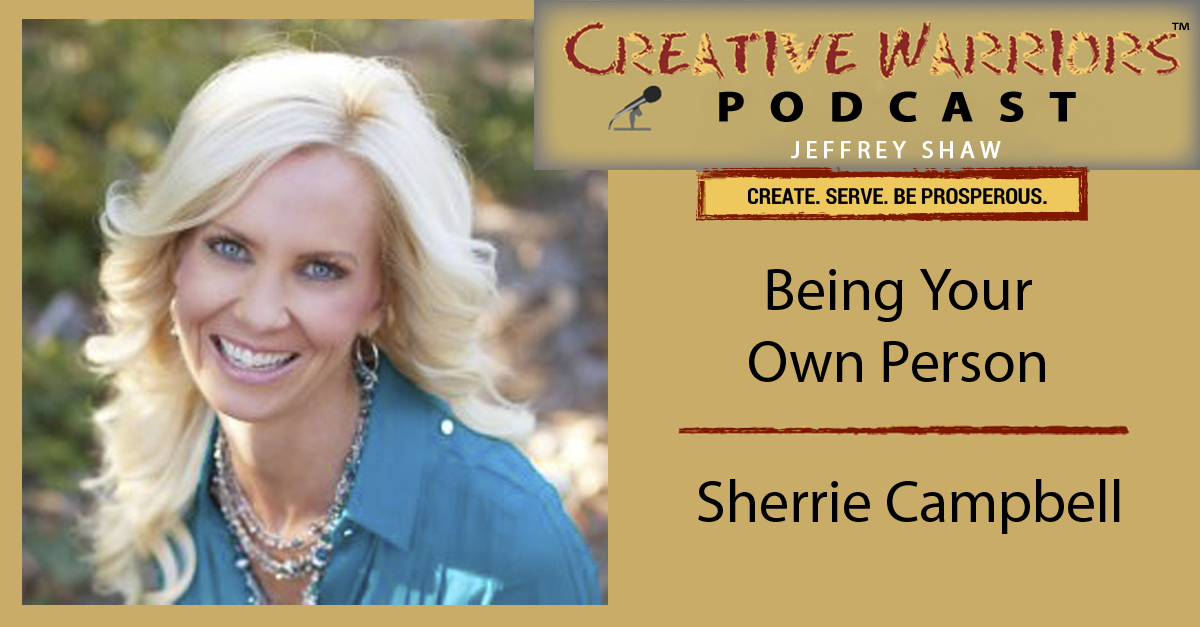 What does it mean to love yourself? How is that different than being confident or even conceited? And what does this matter to you as a Creative Warrior? Today we're exploring inner emotions that lead to tangible results and a life with direction.
Sherrie Campbell, Ph.D. is a veteran, licensed Psychologist with two decades of clinical training and experience providing counseling and psychotherapy. She has helped individuals manage their highest high and survive their lowest low—from winning the lottery to the death of a child. 
Her interactive sessions are as unique and impactful as her book, Loving Yourself: The Mastery of Being Your Own Person. Sherrie is a regular contributor to numerous media outlets, including Entrepreneur, Huffington Post, RadioMD, Intent.com, Beliefnet.com, DrLaura.com, and Hitched.com. She is also an inspirational speaker, avid writer, and proud mother. 
Knowledge WARRIOR
"We don't have to be what we came from."
-Sherrie Campbell
Highlights –
Resources –
Guest Contact –
Mentions –
Gifts –
Are YOU a Creative Warrior? Find out and take the Creative Warrior Assessment for FREE ($10 value).
Check out Creative Warriors Gifts Page where you can grab free gifts from previous guests.
Affiliate Links: Disclosure of Material Connection: Some of the links in the post above are "affiliate links". This means that if you click on the link and purchase the item, I will receive an affiliate commission. Regardless, I only recommend products and services I use personally and believe will add value to my readers. I am disclosing this in accordance with the Federal Trade Commission's 16 CFR, Part 255: "Guides Concerning the Use of Endorsements and Testimonials in Advertising."